Description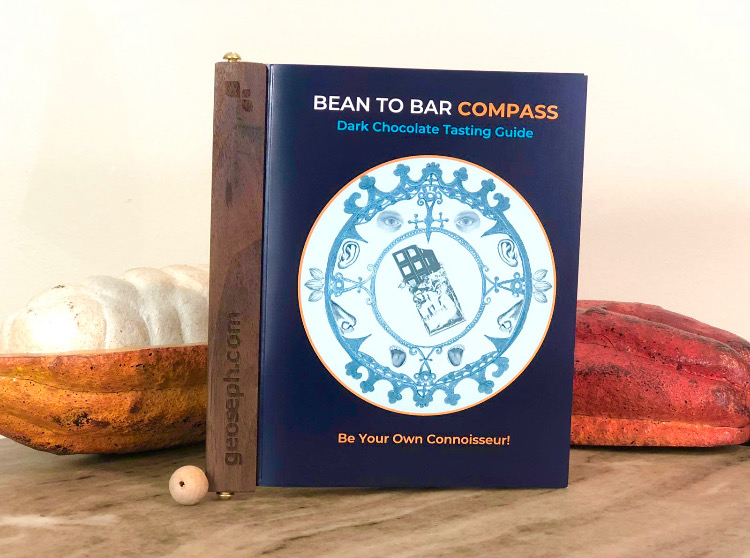 3 Hour Class: Monday, February 17, 2020; 6:30-9:30 PM
Cost: $65
Menu: 20 samples of dark chocolate, cacao, and cacao based drinks. All products will be plant based, gluten and soy free.
Class Size: Maximum 8 students to ensure everyone receives enough attention and feedback. Beginners welcome!
Who Is This For: Open to all, no chocolate experience necessary. Anyone who wants to learn how to taste and discern fine chocolate like a professional. Perfect for those who love to learn about their food, improve their tasting abilities, or even those looking to one day host their own chocolate tasting classes. This class is sure to satisfy every appetite.
Take Away: A stomach full of fine chocolate and cacao drinks, your own copy of the Chocolate Compass (a tasting tool book and workbook valued at $25.00), and a voucher for a free 1-hour live video chat with Geoseph.
How To Prepare: It's best to come with an appetite. I suggest having a light dinner, as a full stomach may impede your ability to taste the fine aromas.
Your Instructor: Geoseph Domenichiello, master chocolatier, chocolate sommelier, bean to bar maker, and educator working in the industry for over a decade.
Class will cover:
The history of how the flavour of chocolate developed (Theory & Samples)

Types of cacao & what to look for when purchasing

An overview of how chocolate is made from pod to bar (Theory & Samples)

Neurogastronomy of Chocolate

Theory behind flavour development

Techniques for how to taste fine chocolate

In Depth Fine Chocolate Tasting & Analysis

We will conduct a blind tasting of various bean to bar chocolate

You will learn how to analyze them individually and as a group

We will practise and repeat, so come hungry!

Ingredients & Interpreting Labels

Bulk Vs Fine & Types of Chocolate

You will be given a link to an online test, if you would like to test what you've learned and receive feedback from me.

A voucher for up to 1 hour of free online live video chat with me on my website to follow up with any questions you may have.