Description
Invisible Essence: The Little Prince
Defining A Doc's Musical Personality with Director Charles Officer
and Composer Kevin Lau
Translated into more than 190 languages, selling nearly two hundred million copies since its first publishing date in 1943, The Little Prince is one of the best selling books to ever be published. On March 12th, join us at Jackman Hall for this edition of the DOC Institute Masters' Series which dives into the creative journey that director, Charles Officer and composer, Kevin Lau took to collaborate on the original score for "Invisible Essence: The Little Prince", a documentary that embodies this beloved, universal story. Moderated by composer, Suad Bushnaq, this creative discussion takes a close look at the inspirations and unique challenges of bringing together Kevin's orchestral sound and Charles' cinematic approach, to define the film's musical personality.
This intimate professional development series focuses on the craft and art of documentary media. Celebrated documentary filmmakers and other acclaimed pros (including editors, cinematographers and sound design) share their expertise and experiences.
Guest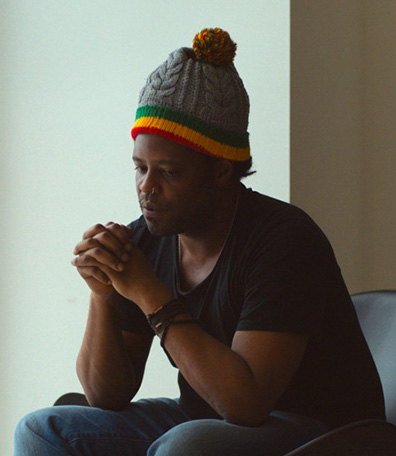 Charles Officer
Charles Officer is the founder and creative director of Canesugar Filmworks. His filmmaking career began with a slate of award-winning short films that premiered at International Film Festivals around the world. He is an alumnus of the Canadian Film Centre Director Residency where his debut feature Nurse.Fighter.Boy was produced (TIFF '08, 10 Genie Nominations 2010). Charles followed with the feature documentary Mighty Jerome (4 Leo Awards in 2011, 2012 Emmy Award for Best Historical Documentary).
Officer directed Stone Thrower: The Chuck Ealey Story for the eight-episode documentary series Engraved on a Nation (2014 CSA Best Documentary Series). In 2017 he made The Skin We're In, featuring journalist and activist Desmond Cole and the feature documentary Unarmed Verses (Hot Docs Best Canadian Feature Awards, Vancouver International Film Festival 2017, TIFF Top Ten People's Choice Award 2018).
Charles has also directed multiple episodes of dramatic series such as Rookie Blue, Private Eyes, Netflix Original 21 Thunder and Ransom. He recently completed his third feature documentary Invisible Essence: The Little Prince based on the international best selling novella. His feature crime noir Akilla's Escape starring Saul Williams begins production spring 2019, and he is developing the series adaptation of Mordecai Richler's novel Son of a Smaller Hero with Generic Productions and Prospero Pictures.
Guest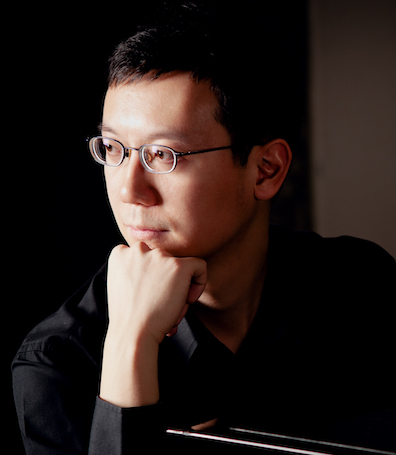 Kevin Lau
Currently composer in residence of the Niagara Symphony Orchestra, Kevin Lau's music has been performed by major orchestras and ensembles across North America. He was the Toronto Symphony Orchestra's Affiliate Composer from 2012-2015. In collaboration with renowned dancer/choreographer Guillaume Côté, he composed the score for the National Ballet of Canada's Le Petit Prince (2016) and the National Arts Centre Orchestra's Dark Angels (2017). His most recent work, an opera for Against the Grain Theatre entitled Bound, was hailed by the Globe and Mail as "a brilliant creation." His music has been commercially released on several albums, including the JUNO-nominated Spin Cycle featuring DJ Skratch Bastid (Centrediscs). Kevin's film score credits include Charles Officer's feature documentary Invisible Essence: The Little Prince.
Moderator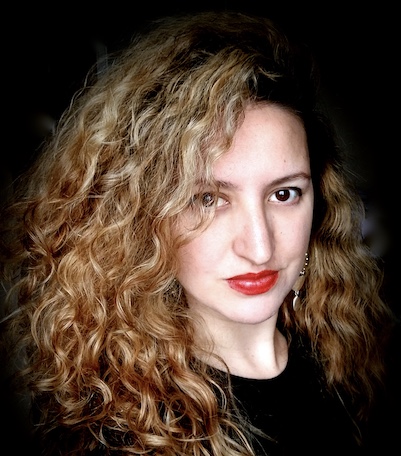 Suad Bushnaq
Hailed as an 'incredible artist' by the legendary Hans Zimmer, Suad is a musically multilingual composer whose music has been described as 'reflective and touching' (BBC The Arts Hour). She was nominated for a Hollywood Music in Media Award (HMMA) and is a composer-in-residence at the Canadian Film Centre. Suad composed music for a number of award-winning filmmakers with screenings at the Dubai, Hot Docs, & Edinburgh International Film Festivals to name a few. Her orchestral works have been performed by the Vermont Symphony, the Vergara Symphony (Basque), the Lüneburg Orchestra (Germany), and the Syrian Expat Philharmonic at Konzerthaus Berlin, Elbphilharmonie, & the BOZAR with the National Orchestra of Belgium.
Funding Support: