Description
Question Everything: Iris Ng on a New Cinematic Practice
Cinematographer Iris Ng's unique methodology comes from a personal mandate: Question everything.
Ng's deeply emotive, naturalistic aesthetic has rapidly become a signature style of documentary canon. Her extraordinary body of work include modern classics like Sarah Polley's Stories We Tell and contributions to Moira Demos & Laura Ricciardi's Making A Murderer and Angad Bhalla's Herman's House.
Join us for an immersive Master Class with Iris Ng, and learn about the working process of a contemporary master. Discover her theory of "method cinematography," and how she aims to bring nuance and sensitivity to all of her work, particularly depictions of complex characters and difficult subjects.
Drawing on excerpts of her own work, her influences and places of inspiration, and anecdotes from the field, Ng will delve into her thoughtful approach to trend-resistant storytelling and her process for collaboration.
Don't miss this fascinating conversation with one of contemporary documentary's most exciting minds.
The Master Class will be moderated by the National Film Board's acclaimed producer Lea Marin.
---
New this year: new venue! DOC Institute is excited to announce a community partnership with AGO – Jackman Hall. Right off St. Andrew TTC.
New this year: accessible pricing! DOC Institute is committed to making the Masters Series widely available. As one of the only organizations offering space to discuss the craft of documentary storytelling year-round, we are thrilled to announce a drop in ticket pricing from previous years.
---
Guest Master: Iris Ng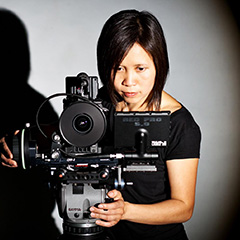 Iris Ng is recognized as a versatile cinematographer, who lends her patience, creativity, intuition, and skill to bring a director's vision to the screen. For over a decade, Iris has collaborated with award-winning directors Sarah Polley, Min Sook Lee, Fredrik Gertten, Vikram Jayanti, Angad Bhalla, Liz Marshall, Michael McNamara, and Rama Rau on a variety of documentaries while shooting a wide variety of films for artists such as Chris Curreri, Oliver Husain, Annie MacDonnell, Jean-Paul Kelly, and Luis Jacob.
Recently, she shot the short film This River which won Best Short Documentary at the Canadian Screen Awards 2017, and has a co-credit on the 10-part Netflix documentary series Making A Murderer.
Iris grew up in Toronto, intrigued at an early age by the photos and Super 8 movies that were created and preserved by the image-makers in her family. That discovery – that it is possible to capture the essence of a moment – has become a lifelong influence in her creative work.
After obtaining her BFA in Film Production from York University, she has honed her craft shooting over sixty projects in many facets of the industry, from narrative, art and documentary films to commercials, music videos and episodic television. In the process, she has had the opportunity to work in Asia, Africa, Europe, and across North America.
Iris brings a visual arts background to the projects she works on – which allows her to approach the work abstractly and conceptually, before tapping into the technical skills required to bring a director's vision to screen. Iris is known for her intuition and patience balanced by strong technique.
Moderator: Lea Marin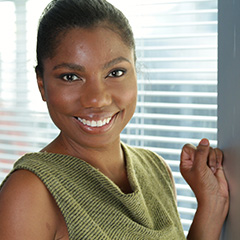 Lea Marin is an award-winning, Toronto-based producer with more than 18 years experience in the film and television industry. A graduate of the Canadian Film Centre's Producer's Lab, Lea joined the National Film Board of Canada as a producer in 2006. Her most recent film credits, Unarmed Verses, premiered at Hot Docs International Film Festival this year and won the jury prize for Best Canadian Feature; and Picture This, screened at Inside Out and OUTeast, winning Best Canadian Short and the Audience Award for Best Short at both festivals.
Other credits include, My Prairie Home which in 2014, premiered at the Sundance film festival, and was nominated for a Canadian Screen Award; The Portrait, directed by Oscar-nominated filmmaker, Hubert Davis, which in 2012 premiered on the BBC, and Astra Taylor's Examined Life, which launched at the Toronto International Film Festival in 2008. Prior to returning to the National Film Board of Canada, Lea Marin produced the CFC short dramatic film, Escape, and worked as a line producer on the Discovery Channel series Mega Builders.


---
Presenting Partners: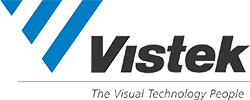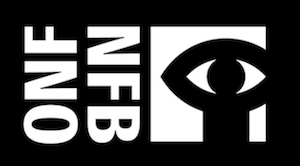 Funding Support: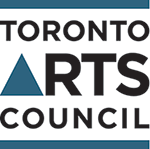 Media Sponsor: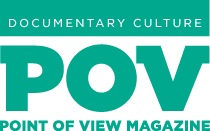 ---