Description
Master Your Marketing: LIVE Video Workshop
If you are NOT currently getting the kind of traction you want from your online marketing efforts, you are probably leaving money on the table. Ready to start seeing measurable results?
Join Media and PR Expert Christy Laverty and Social Media Strategist Sara Hodge for part 2 of the Master Your Marketing workshop series: a deep dive on how to use LIVE video in your social media marketing. (Missed our first workshop on how to stop winging it with your online marketing and start working with an effective strategy? We will be running it again in the new year! Contact Sara Hodge for details on upcoming dates sara@strongandworthy.com)
This workshop, all about LIVE video marketing, is for you if:
You know LIVE video marketing is the way ALL of the social platforms are headed (Facebook is slated to be all video by as soon as 2020!) and want to get a leg up on (or keep up with!) your competitors

You want to be more visible to your target audience and have more exposure online for your biz

You see the value in doing more LIVE video in your marketing, but something is holding you back (fear of being on camera, uncertainty about how to go LIVE, not sure what to say or do, etc)
Topics to be covered in depth at this workshop (interactive, bring all your questions!):
LIVE video mindset - we will take a look at what issues are holding you back from doing LIVE videos, and help you with strategies and tips on how to get past them

All about LIVE video on various social platforms including Facebook, Twitter, Periscope, and Instagram - tips and tricks for making amazing and share-worthy lives for marketing. Details on how to go live on each platform will be given.

Set up - Tips, tricks and hacks for how to prepare for and set up your LIVE videos with ease!

HANDS ON HOW-TO for Facebook LIVE - We will walk you step-by-step through the process of creating a Facebook LIVE video for your business, using your own mobile phone and / or laptop. You will create a short live practice video with us at your side (don't worry, it will be done within our own private Facebook group so only those in this workshop group will see it!).
Also included:
Private and exclusive access to a secret Facebook group that only attendees of this workshop will get. Access to the group is given to you upon registration for the workshop, and we will use the group to communicate with you and other attendees leading up to the event. A great place to ask all of your questions and get some bonus tips. We will use this group during the actual workshop for creative private Facebook LIVE practice videos, and the group will stay open for 1 week after the event to all you more private practice time.
About Christy Laverty: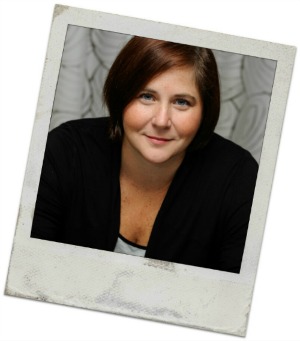 "My name is Christy A Laverty. I am using my 20 years as a working journalist to help entrepreneurs master their media plan to pitch the media to get mentions, publicity,and exposure. I have worked in some of Canada's largest broadcast newsrooms as a producer and editor deciding what stories to cover and what pitches to pick up. I know what the media wants and needs.
I believe in the power of the media and I believe in the power of entrepreneurs. I teach entrepreneurs how to make their presence, pitch and performance as a magnet for the media. YOU are the BEST PR REP for your business. You know it better than anyone else and you can get press success on our own, for your own business.
Getting press success and landing a feature in print or broadcast helps you build serious business cred. It also helps you build on that all-important know, trust, and like factor with your customers and community. It allows you to share who you are and what you do with a bigger audience to ultimately gain more customers and clients. There is no better way to toot your own horn than by featuring all those as seen on media logos on your website."
FAQs for This Event:
What can I bring into the event?
Bring all your LIVE video for business marketing questions, some biz cards, a notebook and pen / tablet / laptop (something to take notes with) and your mobile phone.
What food is being served at the event?
Coffee / tea will be served in the morning portion along with muffins and morning pastries. (*dietary restrictions CAN be accomodated - please contact sara@strongandworthy.com at least 48 hours in advance of the event to arrange if required)
How can I contact the organizer with any questions?
Feel free to contact Sara Hodge at sara@strongandworthy.com with any questions
What's the refund policy?
Due to advanced purchasing of materials to be handed out to attendees, and the fact that you receive access to our private Facebook group (where we will be sharing valuable info before the day of the workshop) when you register, we have a no refund policy on this event.
Do I have to bring my printed ticket to the event?
No, it is not necessary, we have a master list of attendees.