About this Event
MASTERCLASS - FRESH AND EXCITING WATERCOLOURS WITH DAVID R SMITH
In this three day workshop you will learn the most valuable watercolor concepts and techniques that will save you countless hours of trial & error by demonstrating approaches in an easily understood manner that will open new doors of discovery and creativity.
Participants will be provided with reference photos, drawing guides, typed outlines, and step-by-step instruction through all stages of the painting process. The workshop is packed with demos, guided practice and individual help. Regardless of your level of experience, whether the subject matter is a Street Scene, a Misty Lake, or a Radiant Floral, you're almost guaranteed to leave with a handsome work of art, and the skills, concepts, and confidence to take your paintings to a higher level.
David will demonstrate a wide variety of techniques, including "wet-on-wet," "pouring," "spattering" and "spraying" – methods and approaches that will keep your paintings fresh with exciting blends and textures, and keep you inspired and eager to explore your new watercolor capabilities long into the future.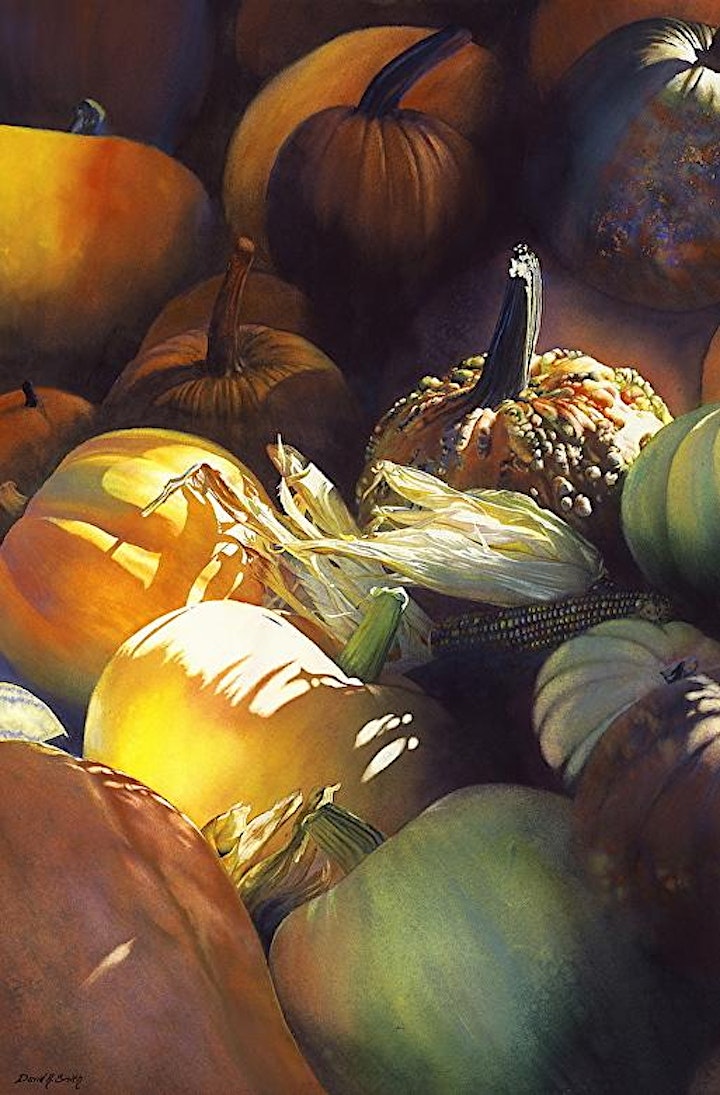 Registration:
You can secure your spot by purchasing this workshop online or by signing up via email or telephone at director@ellisartstudios.ca | 250.300.4668 or in-person at Ellis Art Studios.
Refund & Cancellation Policy:
A supply list will be provided. You may withdraw 8 weeks prior to the workshop start date and receive a full refund. No refunds will be allowed after this date.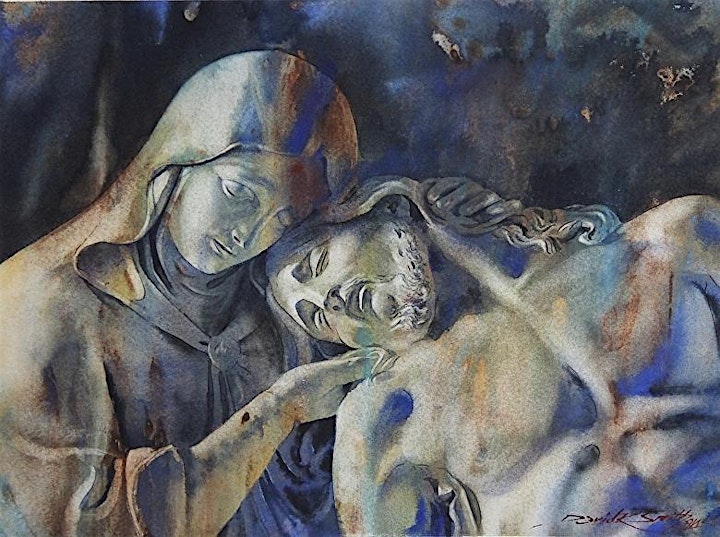 About the Artist:
David R. Smith, AWS, began his artistic journey studying Chinese Brush Painting in the United States and China. David is an award winner and signature member of the American Watercolor Society, and his work has earned him numerous "Best of Show" awards, signature memberships, showings in galleries and museums across the United States, and inclusion in numerous publications.
With over 20 years of experience as a public school teacher, he is skilled at breaking down complex concepts and skills into easily learned chunks to help students find success. As much as he loves to paint, he has found sharing his watercolor passion through instruction even more gratifying and he is most rewarded when he hears a frequent comment: "This is one of the best workshops I've ever taken."
www.dsmithfineart.com