Description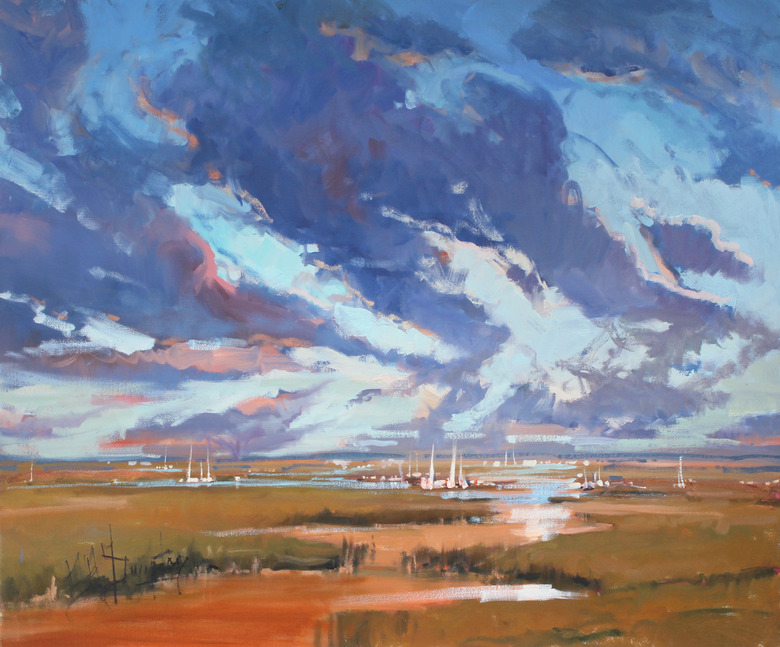 MASTERCLASS | Taking the Fear Out of Painting with Doug Swinton

By learning what's truly important in your painting you can reduce the fear and quickly capture the essence of what you want to paint.
Friday evening will be spent in discussion and there will be a demo. The weekend will be spent painting 20 - 8x10 pieces in 20 minute sessions, through a series of lessons that help you see the bigger picture and capture it quickly. In this fast moving lesson you will learn how to use big shapes, big brushes, bold colours and how to observe, measure, reduce, eliminate, edit and express. Photo references will be provided.
You will never be intimidated by an empty canvas again.
Date & Times:
Oct 21st 6:00pm - 9:00pm
Oct 22nd 10:00am - 5:00pm
Oct 23rd 10:00am - 5:00pm
Cost: $350
Open for oil or acrylic painters and a supply list will be provided upon registration.


Workshop Location:
1021 Ellis Street
Kelowna, BC V1Y 1Z3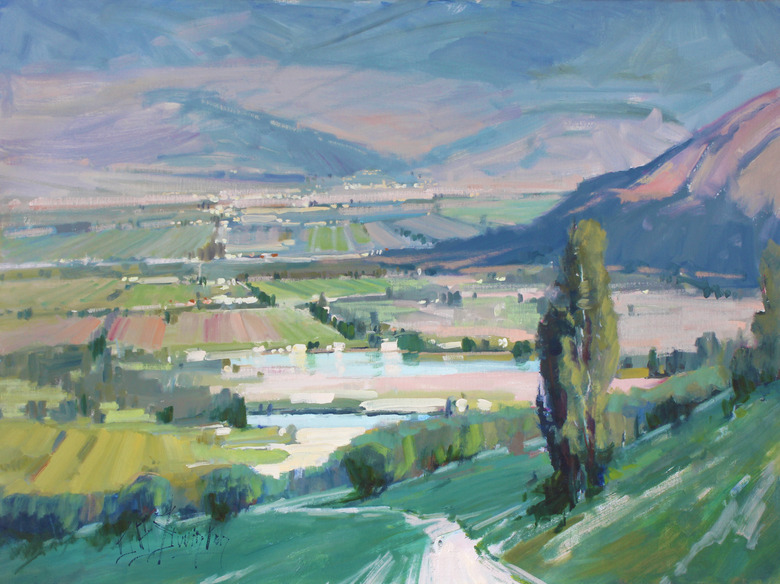 Registration:
Register online via Eventbite or by email at ellisartstudios@gmail.com or by phone 250.300.4668 or in-person at Ellis Art Studios - Tue & Thurs, 12pm - 5pm

Refund & Cancellation Policy:
Full payment for this workshop must be received by Oct 1st to secure a place in the workshop. A supply list will be provided upon registration. You may withdraw 4 weeks prior to the workshop start date and receive a full refund. No refunds will be allowed after this date.
_____________________________________________________
DOUG SWINTON BIOGRAPHY
I never really intended to make art a career it just keeps happening. Maybe it's living in the foothills of the Rocky Mountains and being surrounded the spectacular landscape. Maybe it's that my mom was always in the kitchen painting wicker baskets of bright fruit with Chianti wine bottles, or may it was all the doodles and drawings that adorned each and every page of my math book. But some how, art has now become my career.
Since my childhood, drawing and painting have always played an important role in my life. A big part of me never really left kindergarten. I still live for the "Hey Mom, look what I made!" I think exhibiting in galleries is just a bit of an extension of that. And today, besides being an artist
How do you describe my art? That's like trying to hit a moving target. Just when I think its going one direction ever elusive leopard slips away and changes its spots. Slathering thick viscid paint on a freshly unwrapped canvas is sensual and venereal. For me it's always been more about the doing than the end product. It's like being at a live concert. The energy that comes from the doing is a highly powerful thing. I also get board very easy so I tend to flit from subject to subject. As J R Tolkien said, "not all that wander are lost". No matter what the subject, it's always the same, the most amount of information with the least amount of brushstrokes.
Canada couldn't be a better place to live. But for me as an artist, the close proximity of the prairies, foothills and mountains of Alberta makes my home province a never-ending dream. I've been lucky, and have painted in many countries, but to me there is still nothing more beautiful than a cold beer and a hot Calgary summer sunset.
Art is not about a living; it's living the art.