Develop a structure to your business and learn about the accounting and financial basics to become more strategic and economical .
About this event
By understanding the accounting and financial basics that new business start-ups need to be aware of, it will help the individual to develop a structure to the business and establish sales and marketing goals designed to achieve the cash flow goals. We will answer questions like, can I afford this business? Or what are my key costs? Do I need capital and or funding to help launch this business and what do the banks want as far as money, budgeting, and goal setting goes from a financial point of view?
In the operations part of this session, we will identify why processes and systems can really help you be more economical and strategic in how you run your business now and into the future. Issues like "Best Practices", or the notion of designing a business around customer experiences and your vision and mission will also be addressed in the operations component of this learning session.
Key concepts you will learn:
Budgeting and budgets – looking at creating a sales forecast and an operating budget; Understanding your financial statements e.g. (Cash Flow forecasts); Tax-deductible business expenses; Tips for record-keeping.
About the Presenter:
David is the owner, facilitator, and leading coach of the David Cohen Group (formerly the Boomer Business Coach) from 2002-Present, and working in conjunction with some of these companies in our former role of host/producer of the Small Business Big Ideas Show. He is working with clients that include, Transat Distribution, The City of Toronto, Indigo Books, Investors Group, Canada Post, Vaughan Business Enterprise Centre, The Richmond Hill Small Business Enterprise Centre, The BACD, Oshawa Community Credit Union, Wiley Press, The Printing House, Alterna Savings, The American Specialty Advertising Institute, Promocan and more.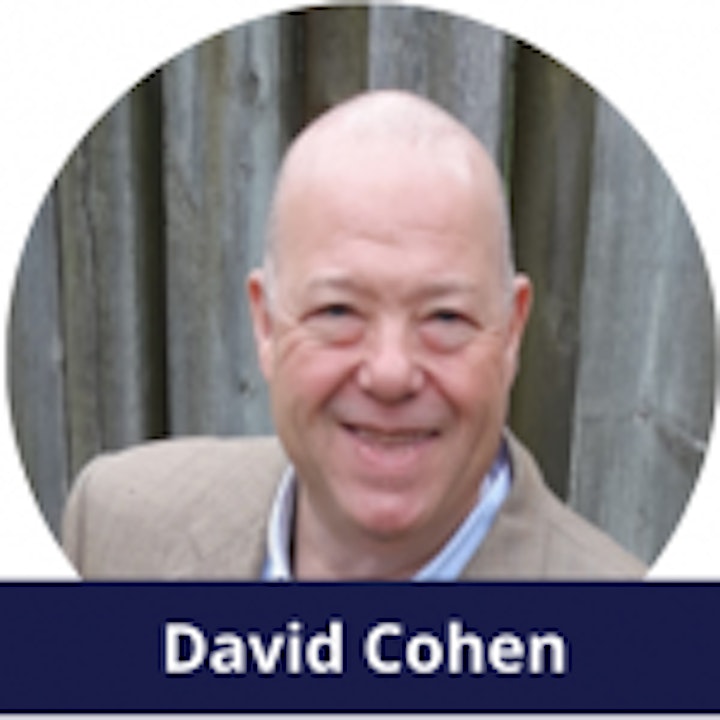 Organizer of Mastering Basics in Operations and Financials- Rapid Start Entrepreneurship
The SDG Innovation Lab is annual experiential programming to equip individuals with knowledge, skills, motivation and action plans to contribute toward the achievement of SDG solutions through social entrepreneurship.

This is an initiative to engage the youth, young professionals, and the community as an agent of change to bring about socio-economic and environmental impact through SDG-driven solutions with the use of an entrepreneurial mindset, new business models, and disruptive technologies. This provides participants with lifelong learning & opportunities to implement their own social entrepreneurship initiatives addressing most pressing challenges of humanity.

By engaging students in the highly agile experiential, entrepreneurial process and cultivating an entrepreneurial mindset in students, we can empower and engage them to remain adaptable when facing obstacles, persist through failure, communicate better, become problem-solvers, opportunity finders and next generation innovators. This lifelong learning enables them to achieve their personal and career goals.

The SDG Innovation Lab consists of five experiential modules providing comprehensive experiential programming:

Module 1: SDG Training Bootcamp
Presentations on SDGs and their implementation by experts followed by introduction to the design thinking process.

Module 2: Global Goals (SDG) Challenge
An intense, hands-on, team-oriented and thoughtfully mentored program to design, build and pitch strategies for an originally- or collaboratively-hatched idea focusing on Global Goals/SDGs..

Module 3: Tech for SDG Bootcamp/Hackathon
An intense, hands-on, team-oriented and thoughtfully mentored program to design, build and pitch strategies for an originally- or collaboratively-hatched technology idea focusing on Global Goals/SDGs.

Module 4: Build Your Venture (Incubation Experience)
A 10- to 12-week intense, team-oriented and thoughtfully mentored program to build solutions to pressing social or business challenges using Lean LaunchPad methodology developed by Steve Blank in 2011 and introduced at Stanford University, Columbia Business School and UC Berkeley, a method for teaching entrepreneurship that combines experiential learning with the three building blocks of a successful lean startup: Alexander Osterwalder's Business Model Canvas, Blank's customer development model and agile engineering.

Module 5: Make Your Venture Investment-ready
A mentoring, advisory, and lending program for underserved social enterprises with growth potential. Support and partnerships are planned to operationalize it.