Beginner To Advanced DevOps Concepts In 12 Weeks. Our Industry Expert Will Help You To Earn Experience With Managing Enterprise Systems .
About this event
Accelerate your career with new DevOps tools and technologies. This DevOps 2.0 program will provide you full insight of fast-growing domain of DevOps. You will master the skills required for application continuous integration and deployment, end-to-end automation, configuration management, Platform-as-a-service and Infrastructure-as-a-service.
What You Will Learn
DevOps Main Practices And Associated Tools.
Continuous Delivery And Continuous Deployment.
Creating And Maintaining Complex Infrastructures.
Application Virtualization And Containerization.
Improved Communication, Collaboration And Integration.
Enhance The Application Resilience And Monitoring.
Curriculum: https://pragra.io/curriculum/Pragra-DevOps-Program.pdf
Key Features
🔰 Personalized Training
🔰 Assignment on Each class.
🔰 Free counseling services - PD/PI helps.
🔰 Complete profile analysis and right resume development
🔰 Co-Op program with a flexible schedule.
🔰 The unique combination of Online & In-Class sessions
🔰 Every class is recorded and analyzed.
🔰 Small batch size with Post training assistance
Projects and Hackathons:
Prepare for the industry by solving real problems through projects, hackathons, and code-along. Build your portfolio as you proceed, and emerge with a complete showcase of your DevOps skills
✅ End-to-End Code pipeline on AWS
✅ Multi-Tier Application on Docker Swarm
✅ Fault-Tolerant Architecture on GCP
✅ Microservices on Kubernetes Cluster
Placements:
We will connect you with multiple employers after completion of the program where you will get a chance to showcase your learning. As Cloud is growing in Canada at a great pace, many companies are looking to hire people. Companies like: TD Bank, The Home Depot, RBC, Guidewire, Scotiabank, Sunlife, Bell, Nestle, and many more are already hiring in the space of DevOps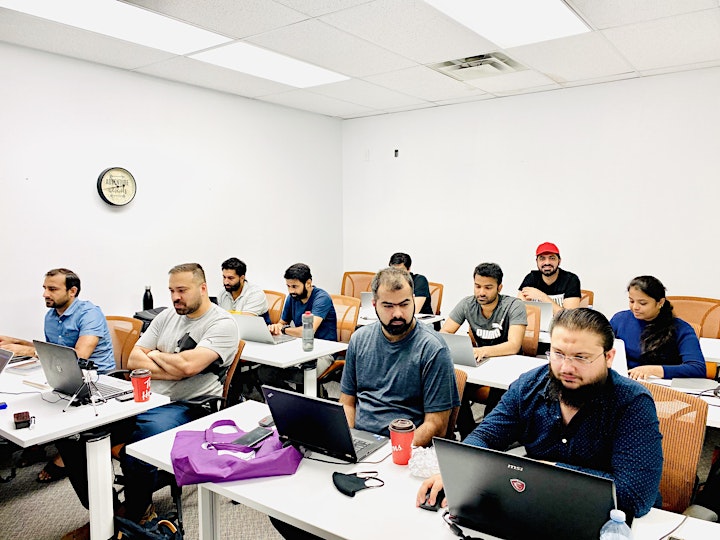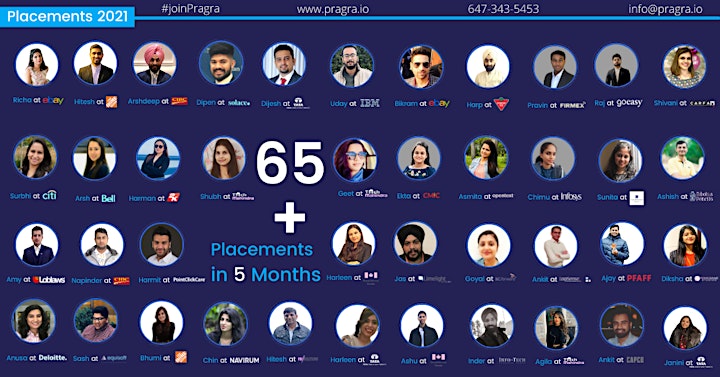 Organizer of Mastering DevOps Tools 2.0 - Training & Placement program - Cloud & DevOps
Top class industry experts led classroom + online training programs to offer the pragmatic learning to kickstart successful IT career. Amazing boot camps for aspiring programmers and developers striving for growth in their careers.
We are not just a training provider, we also do software development and consulting for our clients. We are a learning school with intensive top experts-led programs for aspiring developers and engineers. Join us to gain new skills and be mentored by leading industry professionals