Description
Mastering Growth P2P Series
"If your business isn't growing, nothing else matters." - Andrew Chen for Intercom
Stop wasting time and money on tools and tactics that don't work.
Growing a high-growth technology venture is damn hard. Often times, your team is not equipped with the latest growth tools, methodologies, skills, mentorship, and networks to succeed.
MaRS Mastering Growth P2P sessions are meant to solve this problem. We bring together key growth marketing leaders, along with your peers, to help you avoid critical mistakes and build your growth machine. The results is a series of P2Ps that help you figure out some of the hardest growth problems you face.
Learn how to:
Assemble the key components of a successful growth machine

Identify growth risks and challenges before they become a problem
Become a strong leader and building teams
Who should attend?
High-growth technology ventures that are past product-market fit and are part of the MaRS or RIC Centre networks
Brand, marketing and storytelling professionals within high-growth ventures
Senior marketing leaders (corporate or community)
Next Session (all sessions 10a.m.–12p.m.)
*Please register using the ticket option (upper right) with the session date that you wish to attend.
Agenda
10:00–10:05 a.m. – Introductions, Nathan Monk, director, Growth Programming, MaRS
10:05–10:45 a.m. – Guest Speaker
10:45–11:00 a.m. – Q & A
11:00–11:15 a.m. – Break
11:15 a.m.–12:00 p.m. – Facilitated P2P discussion
---
Guest Speaker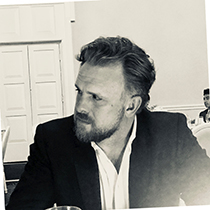 Nov 2, 2018 - Brand Strategy with Jason Chaney | LinkedIn
Jason is currently the Chief Creative Officer at KOHO, a fast-growing finance technology company based here in Toronto. His career spans over 20 years leading brand strategy for some of North America's largest brands and the world's most innovative agencies. Jason was named #1 Strategist in Canada by Strategy Magazine and listed in Top 4 Strategist in the world by Adage in 2018.
---
Previous sessions (*To request access to session notes from previous presentations, contact: nmonk@marsdd.com)
Sept 14, 2018 - How to Hack Influence with Jaxson Khan | @jaxson | LinkedIn
About Jaxson. Jaxson is Head of Marketing at Nudge.ai, a relationship intelligence platform. In the community, Jaxson serves as a host of the #AskAI podcast, a mentor with Techstars, a judge at Venture for Canada, an advisor to Century Initiative, and a member of the World Economic Forum. Previously, Jaxson founded Young Diplomats of Canada, an NGO that engages with the United Nations, World Bank, and G20. He also served on advisory boards with AstraZeneca and The Globe and Mail and was elected to the Peel District School Board. Jaxson is a published author and speaker on technology, education, and policy, including with the International Economic Development Council Journal. Jaxson graduated from Western University as a 3M National Student Fellow and one of Canada's Top 20 Under 20.

Maria Belmessova on SEO
An SEO expert, Maria has developed online growth for global and national brands in Canada. In this session, Maria will discuss:
Importance of SEO
Ranking elements
Keyword research and SEO tools
Content optimization
Title and meta optimization
Off-page optimization
Technical SEO
About Maria. An established digital marketing leader, Maria Belmessova has been integral to the online growth of several global and national brands within Canada and internationally. Focused on delivering innovative, creative and strategic solutions with high ROIs at PayPal Canada, Maria has a proven history of delivering exceptional results with strong consumer engagement.
With experience in traditional marketing, digital marketing and marketing technology, Maria can build full funnel opportunities, and lead the way for developing and nurturing existing or new markets—from strategy, to implementation of successful digital tactics.\
---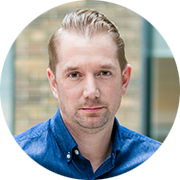 Host: Nathan Monk, director, Growth Programming, MaRS
Nathan Monk is a senior growth expert, mentor and entrepreneur who is passionate about closing the growth marketing skill gap in Canada. He brings nearly 15 years of experience in sales, marketing and brand building, having worked directly with over 1,000 early-stage and high-growth, later-stage ventures, including Yahoo, Ogilvy & Mather, CBC, CanWest, American Express and GlaxoSmithKline. He was one of the original members of the lean movement in Canada and the founding director of Techstars NEXT. He is also the creator of the Startup Book Club and he brought Eric Reis's Lean Startup Day to Canada.
Most recently, Nathan initiated Canada's first GrowCamp, a six-day growth programming camp at MaRS that included high-growth ventures, corporate partners and a collaboration with Google Canada. It was the first of its kind in the country and led to the creation of the Growth Marketing Playbook, now available to entrepreneurs.
Nathan is a graduate of the honours business administration program at the Richard Ivey School of Business at the University of Western Ontario.
About MaRS Mastering Growth P2P
Mastering Growth P2P is a monthly series designed for MaRS high-growth ventures and corporate partners that are utilizing the latest marketing technology, tactics and trends to scale. Our Mastering Growth P2P sessions bring together visionary founders and growth thought leaders to educate and transform the way companies go to market and scale. Growth is the new metric for success and we want you to be prepared to deliver it.