Mastering Growth P2P #4: Using Martech to Close The Sales & Marketing Gap
Description
"Over 60% of ventures do not have a proper martech plan in place." - Marketo
At this fourth session in the Mastering Growth P2P series, we're thrilled to be welcoming Marko Savic, founder of FunnelCake.
Marketing technology is complicated – companies use an average of 32 apps and the martech space has over 6,000 vendors. These tools can be expensive and resource intensive. Picking the right stack is also incredibly important to your bottom line, since it has the power to add predictability to your revenue. In this session, Marko will break down the complexities of martech and help participants understand how to close the sales & marketing gap.
You'll learn how to:
Prioritize martech decisions by identifying blockage points in your sales and marketing funnel;

Separate technology trends from growth needs;

Develop a framework to identify which components need to be in your growth stack; and

Prove martech ROI to the rest of your organization to help close the sales and marketing gap.
---


Agenda:
10:00 - 10:05 a.m. — P2P Introductions, Nathan Monk
10:10 - 10:45 a.m. — Martech and Closing the Sales & Marketing Gap
10:45 - 11:00 a.m. — Q&A
11:00 - 11:10 a.m. — Break
11:10 a.m. - 12:00 p.m. — P2P facilitated group exercise and networking
About MaRS Mastering Growth P2P
Mastering Growth P2P is a monthly P2P series designed for MaRS high-growth ventures and corporate partners who are utilizing the latest marketing technology, tactics, and trends to scale. Our Mastering Growth P2P sessions bring together visionary founders and growth thought leaders to educate and transform the way we go to market and scale. Growth is the new metric for success and we want you to be prepared to deliver it.
---


Guest Speaker: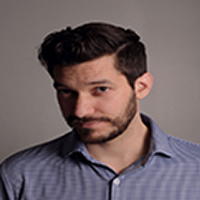 Marko Savic
Marko is the founder/CEO of FunnelCake, a SaaS analytics platform that helps B2B companies drive predictable growth. Marko has 10 years of experience in martech and marketing operations. In the process of creating FunnelCake, Marko has interviewed hundreds of heads of marketing and sales, identifying their top issues related to martech implementation, sales and marketing alignment, and the importance of tech in revenue operations.


Host:

Nathan Monk
Nathan is a senior growth expert, mentor and entrepreneur who is passionate about closing the growth marketing skill gap in Canada. He brings nearly 15 years of experience in sales, marketing and brand building, having worked directly with over 1,000 early-stage and high-growth, later-stage ventures. He was one of the original members of the 'lean' movement in Canada, the founding director of Techstars Next, created the Startup Bookclub, and brought Eric Reis's Lean Startup Day to Canada. Nathan is trained in Osterwalder's Business Model Generation, by Osterwalder himself, and Steve Blank's startup growth methodologies.
Most recently, Nathan initiated the first GrowCamp in Canada for MaRS; a six-day growth programming camp that included high-growth ventures, corporate partners, plus collaboration with Google Canada. It was the first of its kind in the country and lead to the creation of the Growth Marketing Playbook, now available to entrepreneurs.
Nathan holds an HBA from the Richard Ivey School of Business.