Description
Mastering Life - Maintaining Inner Peace While Flowing with Change
Have you wondered why every time we go to a seminar or workshops we only feel good during the event? Afterwards, we quickly go back to our old habits and lose the well-being we gained.
Through observation, we finally understand why most seminars don't always work in our favor. It is because we are searching outward and we forget that the essential thing in life is mastering our inner peace and inner joy. When we cultivate inner peace, nothing or no one can trigger us to react and or activate negative emotions, which will enable us to enrich our life exponentially.
If you want to better connect with your true essence, if you want to develop techniques that enhance your mindfulness living, and if you truly want to live your fullest potential, then this workshop is for you in assisting you to accelerate your enlightenment process and truly enjoy every aspect of your life.
In this intimate group setting, you will experience friendly support as Franco shares insights that will expand your consciousness and provide energetic upgrades. Discover your true self, while also walking away with useful tools to use in everyday life.
The workshop will include an activation/meditation to establish the changes set forth during the workshop.
Time for Q&A will also be made available during the workshop
Workshop facilitator: Franco DeNicola

We invite you to invest in yourself and to assist yourself and humanity in shifting our current paradigm.
Join us and be part of the transformational experience!
It will be held at – Beach United Church, 140 Wineva Ave Toronto, Ont.
Date: Saturday March 10, 2018 from 1:00 - 5:00 pm
- Doors open at 12:30 pm for registration
- The workshop will start at 1:00 pm.
It will also be accessible online via live streaming for people that cannot attend in person. Video and audio recordings will be provided for the people attending in person and online. You can also purchase recordings only.
Invest in yourself and the well-being of the people in your life!
Event host: Lai Ping Lee
A special Note: We are committed not to restrict people access to beneficial workshops. Therefore, if you are genuinely committed to experiencing a shift in yourself and feel guided to attend our workshop, however, are faced with some financial restraint at this time. Email us at info@francodenicola.com, let us know your situation, and we will do our best to work something out for you to attend in person or online.
About Franco DeNicola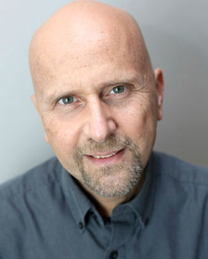 Franco DeNicola is a spiritual guide dedicated to assisting humanity in these times of great individual and collective changes. From an early age, Franco's access to higher dimensions of consciousness allowed him to recognize our true spiritual nature and understand our greater purpose for being on earth – which is to experience, play and evolve as souls on a physical journey.
Because humanity is transitioning from an ego-driven and a fear-based world to one that is aligned with our true nature of peace, oneness, compassion, and cooperation; it is with a great love that Franco dedicates himself to sharing his insights with others to facilitate this evolutionary leap forward.
Franco's work is aimed at assisting individuals in creating beneficial consciousness shifts and realignments within their personal lives, so that they may not only lead more fulfilling lives but become the agents of change our world needs.