Description
"The sooner you think about your compensation philosophy, the stronger the position you'll be in to hire and retain the best talent in the market." – Homebrew
At this session of Mastering Talent, you'll learn about:

relevant compensation trends and best practices to apply to your high-growth company;
using total compensation in your talent attraction;
building out your compensation structure; and
planning and leveraging equity in attraction and retention of critical talent.
You'll also gain access to an online module with insightful resources and tools.

Who should attend:
C-suite in high-growth companies including CEO, COO, CFO and CHRO
High-growth startups that are growing more than 20 per cent YOY
HR, talent acquisition and recruiting leaders in high-growth companies
Agenda:
8–8:30 a.m.: Breakfast and networking
8:30–8:45 a.m.: Welcome — Daneal Charney, director, Talent, Venture Services, MaRS
8:45–9:30 a.m.: Defining your compensation strategy — Angela Dawson, senior compensation lead, Shopify
9:30–10:15 a.m.: Creating a competitive compensation structure — Dee DiPietro, founder, Advanced-HR
10:15–10:30 a.m.: Networking break
10:30–11:00 a.m.: Equity panel Q&A with David Brennan, CFO, ecobee; Jared Tessis, head of talent, Klass Capital
11–11:30 a.m.: Session Q&A
11:30–12 p.m.: MaRS Talent compensation data, tools resources and close — Heather McCarthy, manager, talent advisory, MaRS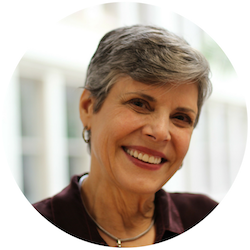 Guest speaker: Dee DiPietro, founder, Advanced-HR
Dee DiPietro is a recognized industry expert and pioneer in compensation for private, venture-backed companies. Over the past two decades, she has led the industry in defining new practices and methodologies to help companies develop effective compensation plans.
With more than 35 years' experience in business management, Dee has consulted both smaller ventures and Fortune 500 companies in the technology and life sciences sectors. Her expertise is complemented by a broad professional network in the compensation community, supplementing information gathered from traditional data sources.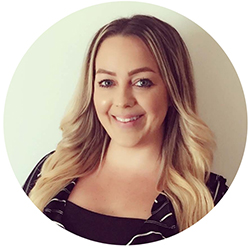 Guest speaker: Angela Dawson, senior compensation lead, Shopify
Angela Dawson has over eight years' experience in compensation at the global level, focused mainly tech. She has experience building and executing compensation strategies and frameworks. A strong understanding of the market, and a passion to disrupt and go against the grain has allowed her to develop innovative solutions. Angela currently leads the compensation team at Shopify and is responsible for executive compensation, sales compensation, market analytics, global salary and equity framework design, and pay equity compliance.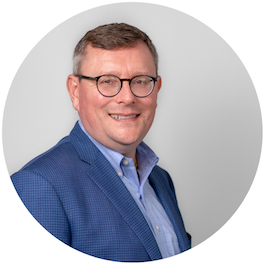 Guest speaker: David Brennan, CFO, ecobee
David Brennan is a seasoned executive with over 30 years' experience within accounting, finance and human resources.
He is currently writing a book titled, People First, Results Follow, which provides insights into maximizing people performance to scale and grow organizations. A PEI native, David is a graduate of the University of Prince Edward Island and is a chartered professional accountant.
David is proud to have worked with great teams that have leveraged passion and intelligence to drive innovation and build companies that are making a difference.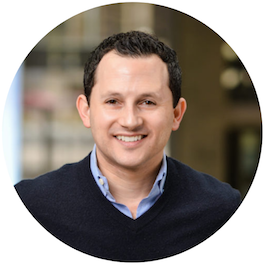 Guest speaker: Jared Tessis, head of talent, Klass Capital
Jared Tessis and his team of talent specialists work closely with Klass's portfolio companies on recruitment initiatives and talent scaling strategy. He is an advisor on all talent acquisition activities, including compensation matters, sourcing top talent and building the talent pipeline for the portfolio.
Jared and his team support the portfolio's companies by leveraging a deep talent pipeline, helping clients scale quickly and build top-notch teams. Jared spends a lot of time sourcing and engaging top software talent and connecting them directly to Klass's portfolio companies.
Jared has over 10 years of talent and business advisory experience. He earned a bachelor's degree in business administration from the Richard Ivey School of Business at Western University and is a chartered professional accountant.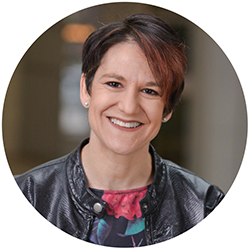 Co-host: Daneal Charney, director, Talent, Venture Services, MaRS
At MaRS, Daneal heads the talent team within MaRS Venture Services, with the mandate to serve entrepreneurs across all high-growth sectors to scale their talent. She works with executive teams to develop strategies that advance companies' competitiveness as both employers and workplaces.


Co-host: Heather McCarthy, manager, talent advisory, MaRS
Heather advises on HR best practices, working with MaRS Growth and Scale ventures to help them build effective talent strategies and create inclusive and diverse workplace cultures.
Prior to joining MaRS, Heather held HR and talent acquisition roles across a variety of industries in both startup and enterprise organizations, navigating the unique challenges of each.
About MaRS Mastering Talent Series
Mastering Talent is a quarterly series designed for MaRS high-growth ventures and HR leaders that are passionate about utilizing the latest HR technology, tactics and trends to scale.