Sales Have Ended
Registrations are closed
Happy Days, Thank you for registering for the introduction to our NEW module series on HOW to Excel in Dental School Application series. Please use the zoom link below to join us. Topic: Mastering the Dental School Application (An Introduction to Module Series) Time: May 8, 2021 10:00 AM Vancouver Join Zoom Meeting https://ca01web.zoom.us/j/67639396886?pwd=VWhMSk9RdC9MbjZ1dDBPdnlBN2pYZz09 We look forward to our mentorship journey together over the next few modules! Best, FutureDMD Team
Sales Have Ended
Registrations are closed
Happy Days, Thank you for registering for the introduction to our NEW module series on HOW to Excel in Dental School Application series. Please use the zoom link below to join us. Topic: Mastering the Dental School Application (An Introduction to Module Series) Time: May 8, 2021 10:00 AM Vancouver Join Zoom Meeting https://ca01web.zoom.us/j/67639396886?pwd=VWhMSk9RdC9MbjZ1dDBPdnlBN2pYZz09 We look forward to our mentorship journey together over the next few modules! Best, FutureDMD Team
*NEW* How to Maximize Your Chances of Dental School Acceptance (An Introduction to Modules Series)
About this event
Happy days everyone,
We hope over the last few FutureDMD dental externship modules, we have cultivated more passion in your WHY of becoming a dentist. Our vision is to continue strengthening that why over future dental externship modules.
After addressing the your big WHY, we know many pre-dental students have been asking the next important question: "HOW do I Maximize my chance to being accepted into a dental school?"
FutureDMD is excited to announce our collaboration with Jeremiah Warren; catered to help you with just that. In this introduction event, we will be outlining some highlights of our modules.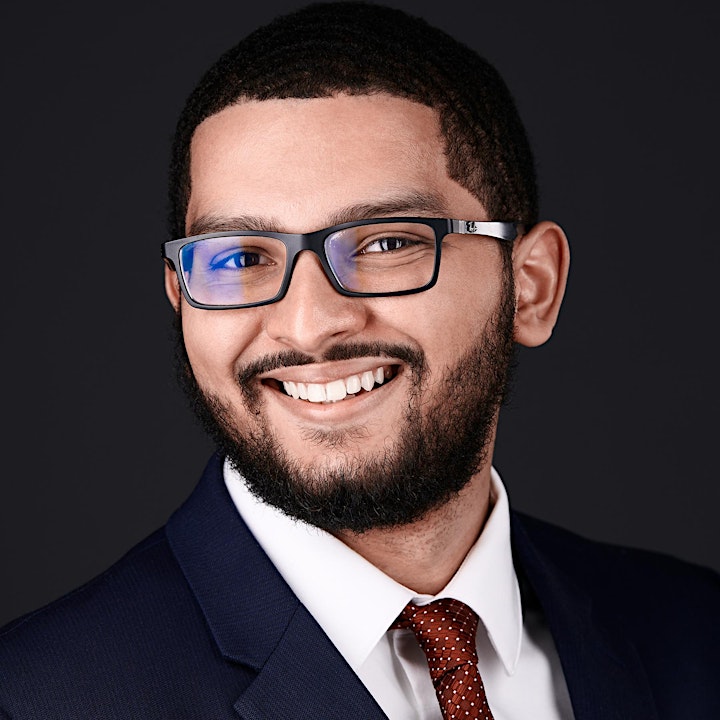 Jeremiah is a first-year dental student at Meharry Medical College School of Dentistry. He has coached numerous pre-dental students over the last few months and has received only positive results.
This unique "HOW TO" series will span over five separate modules, covering all you have to know to excel in your dental school application.
Module 1 - (May 23rd, 10am PST)
Comprehensive Walkthrough of the AADSAS Application Portal (encompasses most USA & Canada Dental school applications) + Q&A
Module 2 - (May 30th, 10am PST)
Mastering the Supplemental Applications and Letters of Recommendation + Q&A
Module 3 - (June 6, 10am PST)
Everything to know about Volunteering/Shadowing/Manual Dexterity + Q&A
Module 4 - (June 13th, 10am PST)
How to make a stand out Personal Statement/Résumé + Q&A
Module 5 - (June 20th, 10am PST)
All you have to know about the Major/Minor/Courses/GPA + Q&A
Module 6 **Bonus** (June 27th, 10am PST)
The Dental school options outside of North America!
At the end of these five + 1 modules, not only will YOU be more knowledgeable about the application process, but you will also know how to maximize your chances of getting into any dental school.
These tips and tricks he will provide not only helped him be accepted into a prestigious dental school the first time applying (being a below-average applicant), but he have helped 60+ pre-dental students become more confident as a pre-dental student on the road to dental school.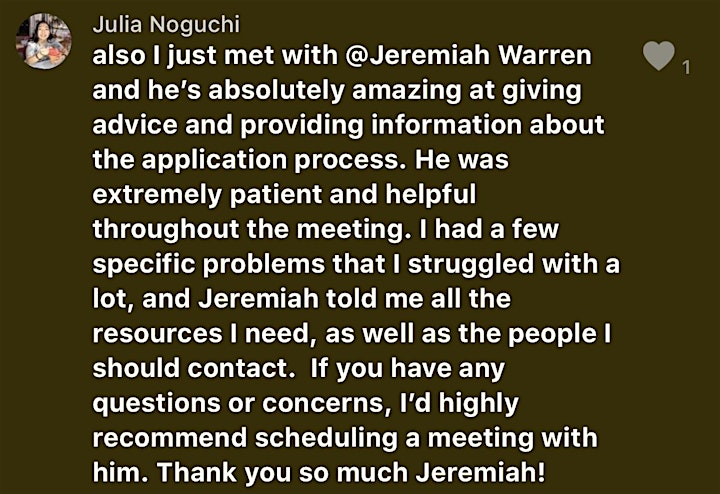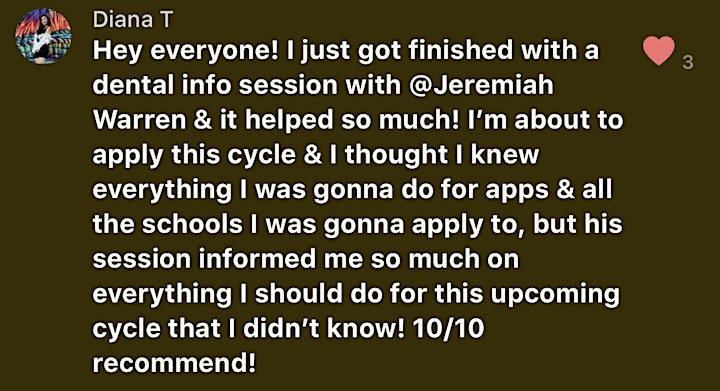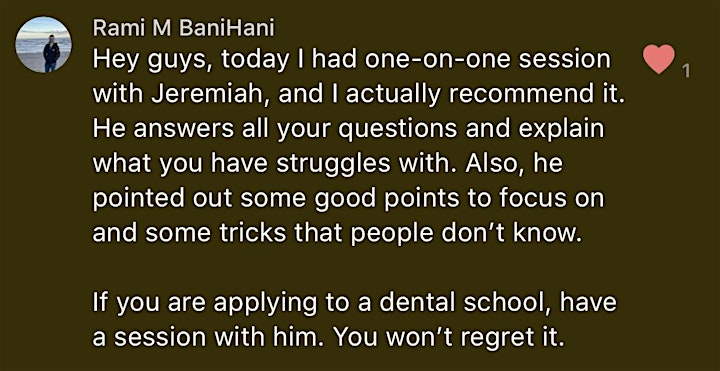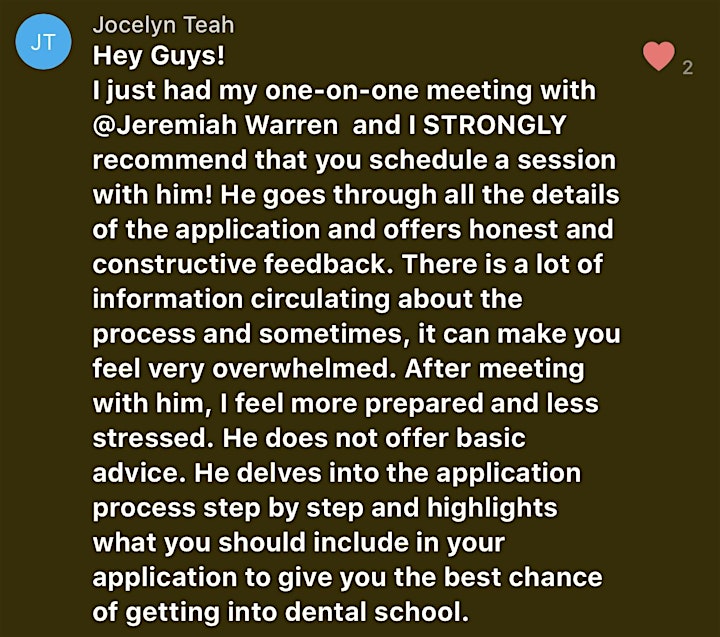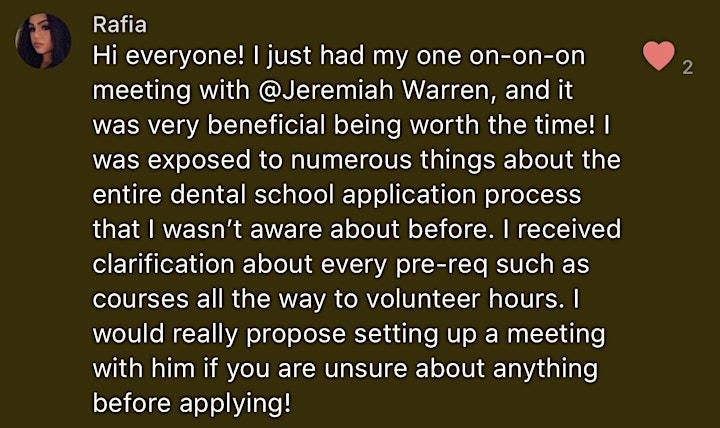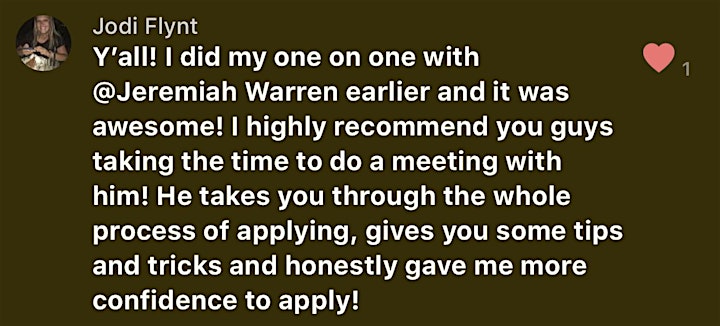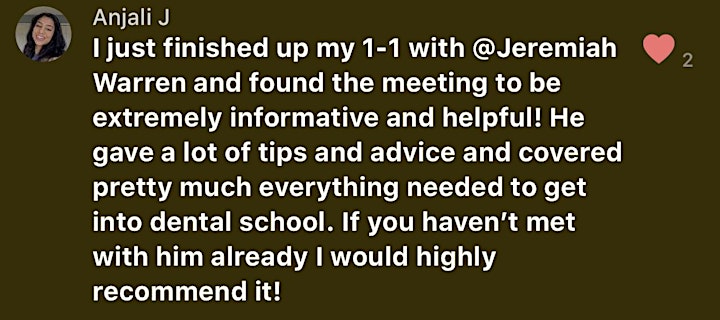 Fundraising
Portion of the proceeds from the upcoming modules will be donated to making a profound difference to someone around the world.
Currently we are fundraising to continue all efforts to supporting one more family in India every week who have been profoundly impacted by the pandemic. Many people are suffering around the world, especially families in the slum areas of Delhi, India, who have been devastated by CoVid-19 with no support from government or any charitable entities. Often $200-$250 is all a family needs to pay for rent, food and all necessities for an entire month.
(https://gofundme.com/f/feeding-families-in-delhi)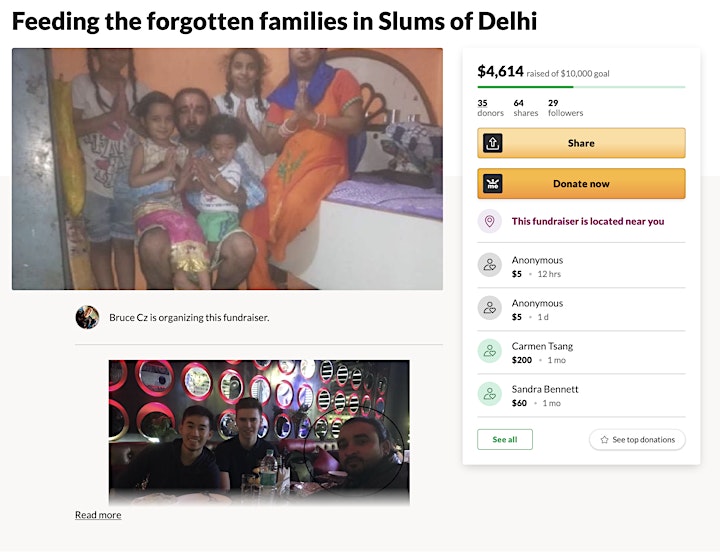 FutureDMD is a For Purpose organization, and our vision is about making a positive impact in this challenging world we all live in, one person, one family at a time.
You can follow the life-changing impacts on families we have made on FutureDMD website or instagram page.
We look forward to our mentorship journey together! See everyone virtually!
Thank you for your support.
Best,
FutureDMD Team
futuredmd321@gmail.com
Instagram: @future.dmd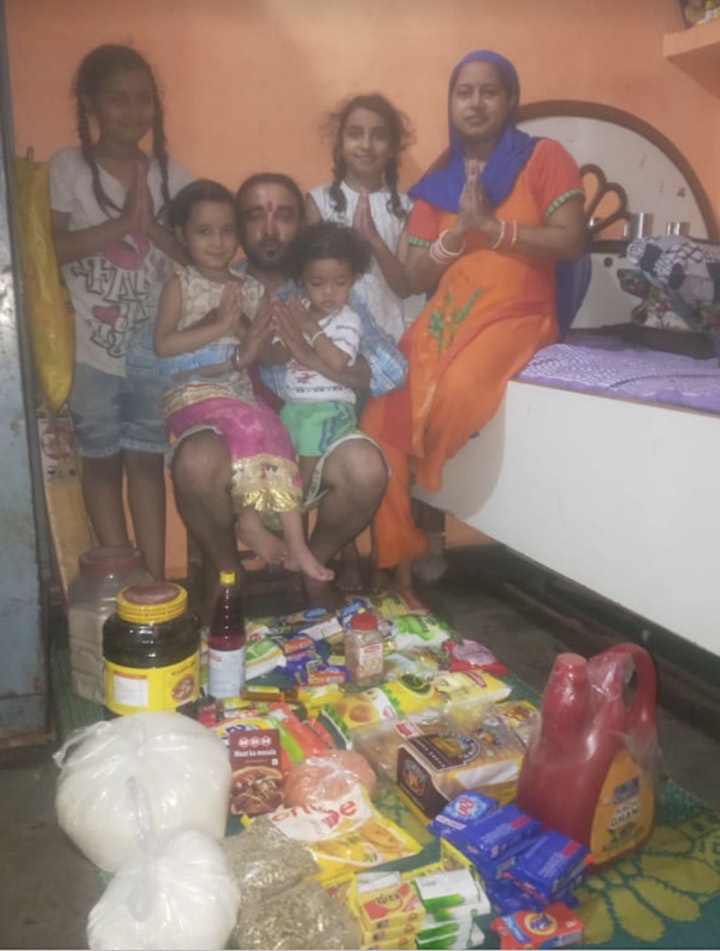 Organizer of Mastering the Dental School Application (Introduction to Modules Series)