Sales Have Ended
Registrations are closed
Please join us: https://us02web.zoom.us/meeting/register/tZcpd-mhrDgjGdLR6mZLTtwOJ3NAHczeFeJ0
Sales Have Ended
Registrations are closed
Please join us: https://us02web.zoom.us/meeting/register/tZcpd-mhrDgjGdLR6mZLTtwOJ3NAHczeFeJ0
How to Create the Perfect Pitch for Investors or Retailers for Your Product or Service
About this event
People often ask Elaine how she created a product off the kitchen table, then got it onto retail shelves across North America. They ask how she got onto Dragons' Den and incited a bidding war between all five investors. How she landed large corporate sponsors for her podcast without millions of listeners. How she booked herself for countless media appearances without an agent or inside connections.
Elaine will share with you FIVE Strategies to creating and delivering a clear and effective pitch so that you can open doors for your business to grow and expand to the next level and beyond.
In this session, you will learn :
Five steps to creating a highly affective pitch for your product or service, whether you are pitching your business to investors' a direct customer, or retailer.
To take your business to the next level, from someone who will share all that she has learned in ten years from her kitchen table to retail stores across North America, to being named one of the Top Five Most Heartwarming Pitches on Dragons' Den.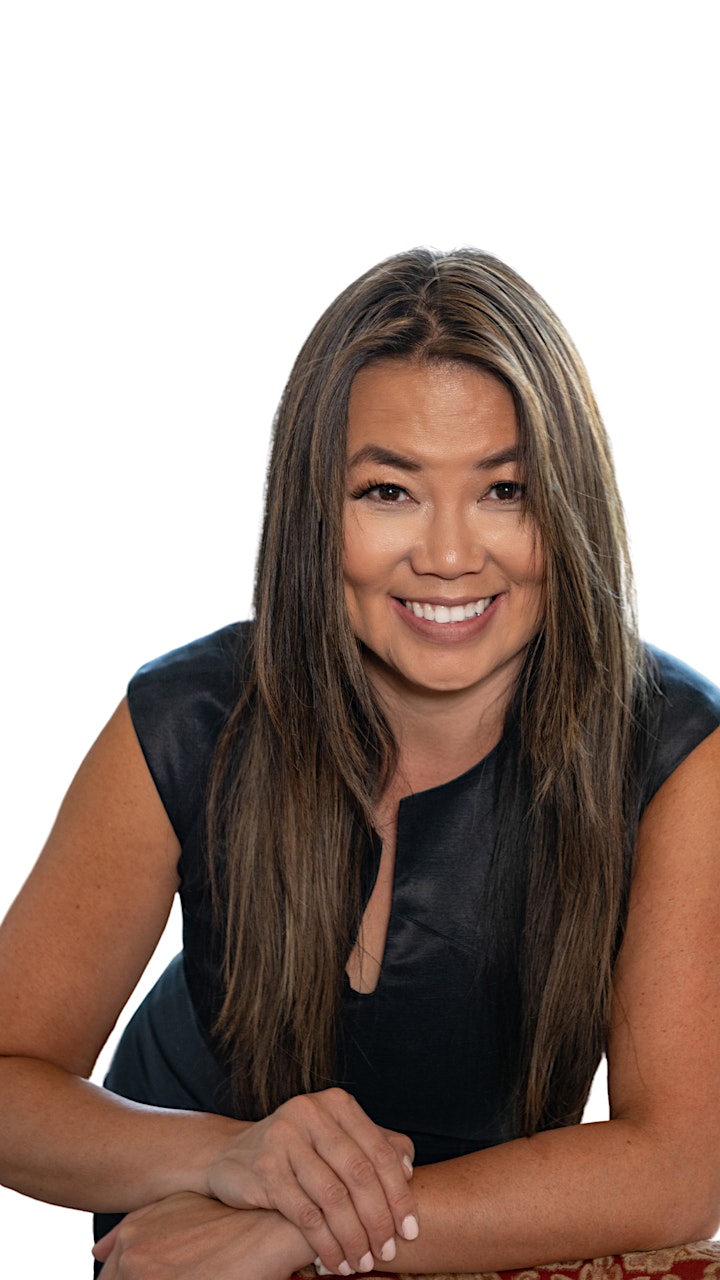 About Elaine,
Elaine Tan Comeau knows the ups and downs of being a mom entrepreneur. She is a sought after keynote speaker, author, and CEO and founder of Easy Daysies Ltd. She went from being a school teacher to accidentally inventing a children's product (launched off her kitchen table right after her third baby was born), to CEO and Founder of one of Dragons' Den favorite pitches, Easy Daysies, which incited a bidding war among all five Dragons. Also winner of Kevin Harrington's Pitch Tank.
She has been featured in Forbes, Macleans, CBC, FOX, CTV, Canadian Business Magazine, Parents Magazine, and the Financial Post, to name a few. Elaine was awarded the 2014 Canadian Mompreneur of the Year, Chamber of Commerce Award for Excellence in Business, is a four-time nominee for the RBC Women of Influence Award, and has multiple articles published in several editions of the University Textbook, "Educational Psychology".
Her company Easy Daysies has won 13 awards and was announced as one of the 2018 Top Ten Most Innovative Companies by Small Business BC. Elaine loves supporting women in business through speaking on stages, through her podcast "Create Better: Elaine's Kitchen Table… the Business of Real Life", and through her Best Selling book, "Sell Your Passion"! Elaine is honoured to have opportunities to give back: Elaine is a stroke survivor and spokesperson for Heart & Stroke Foundation, a member of the Marketing Advisory Council for Douglas College, a Patron for the ANCA Naturally Autistic World Festival, and served five years as the Westcoast Leader of Mompreneurs Canada. You will also see her as a regular guest Parenting and Educational Expert on CTV and Global.
Please do follow her on social media @easydaysies and @elainetancomeau. https://www.dropbox.com/s/yz5in8r4jx9yzkj/Easy-Daysies-Demo-Reel-2-minutes.mp4?dl=0 http://www.cbc.ca/dragonsden/pitches/easy-daysies
Website: www.elaineskitchentable.com
Instagram: https://www.instagram.com/elainetancomeau
Facebook: https://www.facebook.com/in/elaineskitchentable
LinkedIn: https://www.linkedin.com/in/elainetancomeau
Organizer of Mastering the Perfect Pitch
Spotlight is both a physical and a virtual destination, bringing together a community of like-minded people to learn, work, and grow. An unparalleled, motivational event space, it provides a robust calendar of thought-provoking guest speakers, inspiring seminars, and educational workshops to help move you closer to achieving your personal goals.
Come share your experience with others. Together, we inspire each other through building a sense of community while moving ourselves closer to realizing our goals and ambitions.
Join the Spotlight Conversation 
https://www.facebook.com/groups/thespotlightconversation/
The purpose of the group is to keep the conversation going, providing access to Spotlight experts, event content, and a discussion forum. 
About Staples Canada
Staples Canada/Bureau en Gros was founded in 1991 and operates over 300 locations across all Canadian provinces. A constant source for small business and educational needs, Staples Canada has transformed into the Working and Learning company. Staples Canada is committed to being a dynamic, inspiring partner for all its customers, always adapting to ensure they have the resources and experience to help them work, learn, and grow. The two staples in the company's logo reflect the collaboration between Staples Canada customers and the 10,000 associates at the 300+ locations across Canada. Visit staples.ca for more information, or get social with @StaplesCanada on Facebook, Twitter, and Instagram.