About this Event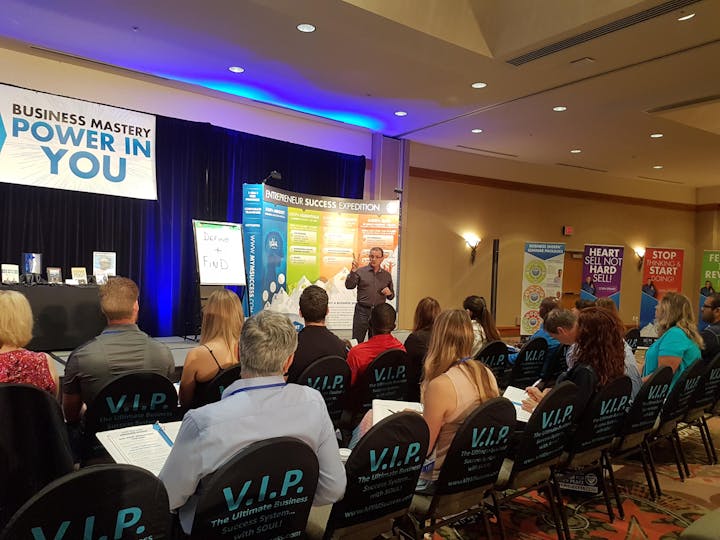 Grow your business exponentially!
Learn how to avoid like 94% of business owners that fail in their first 2 years and this does not have to be the case! The failure rate for businesses is high because people generally don't get the training or education they need, prior to starting a business, to understand how to generate leads, make sales, build a thriving team, and manage their money properly so that they generate a profit and ultimately succeed.
This 2-hour event is jam-packed with tools and strategies that you can implement in your business immediately. This is not another fluffy "introductory event" like you may have experienced, it's designed to get you on the right track to maximizing growth, sales and profit.
⭐ FREE Business Formula Event in the Greater Calgary Area December 10th, 12-2pm! - Follow this link for tickets. http://events.mymsuccess.com/a/complementarytickets
Here's just part of what you'll learn at this Live Training:
☑️ Rapidly Grow Your Business or Branding
☑️ Leverage Your Time with Better Systems For Success
☑️ Make a Difference Doing What You Love!
☑️ Maximize PROFIT in your business.
☑️ How to dream big and achieve results rapidly.
☑️ How to become an inspired business that people line up to work for!
☑️ How to Eliminate FEARS and maximize growth!
☑️ How to earn the MONEY you want & have more TIME OFF you deserve!
☑️ Become part of a massive like-minded community.
☑️ Network & grow your business – you could walk out with business
Learn the 7-vital steps to maximizing Growth, Sales & Profit.
This is the first step in getting your Business MBA (Mega Bank Account) and you will learn a ton. In fact, we will have a notepad and pen ready for you, so that you can walk away with key nuggets to implement in your business.
Network & grow your business – you could walk out with business
If not, I'd like to challenge you to up-level every single aspect of your life, career, and lifestyle, STARTING NOW.
1. MARKETING AND SALES - Learn how to generate more sales, work with better clients and charge higher prices for your products and services. During this 2-hour workshop, we will teach the key strategies behind amplifying your leads and sales 10x with marketing funnels and automation tools that allow you to make money while you sleep and better leverage your time!
2. BUSINESS SYSTEMS - Learn how to stop attempting to grow your business by doing more. Instead, do less and achieve more. With the right systems in place within your business, you can scale through the glass ceilings holding you back to achieve sustainable and scalable growth. We will also reveal the counterintuitive steps to take to find untapped markets for your products and services and how knowing the right systems to have in place will completely rejuvenate your business.
3. MINDSET - Colin Sprake has a mastery level in facilitation and over 3 decades of studying the mind that will have even the most skeptical of attendees melting away years of being "stuck" in debilitating patterns. The first step to building a successful business and breaking through your revenue glass ceilings is to change the way you think and behave. Whether you're operating a billion-dollar company or just starting out, there are core human behaviours and mindset tools that Colin will help you embody and implement faster than anyone else.