Mastermind Event: Round Table Event - 8 Real Estate Experts 1 Night

Thursday, 22 March 2018 from 6:45 PM to 10:00 PM (EDT)
Event Details
    $30 at the door for non Smart Home Choice members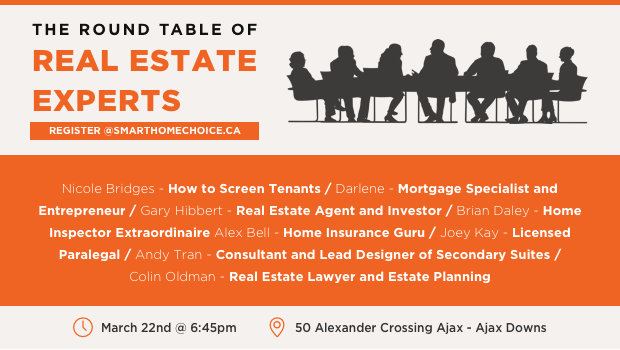 You've requested it and we're bringing BACK our Round Table Extravaganza!
We have a jammed packed house with the best Real Estate experts and mentors in the industry.


Ready to take your Real Estate investing career to new heights? The best way to climb to the top is by learning from the mistakes of experts. Check out this All Star line up!
***NEW! STARTING AT 6PM FOR SMART HOME CHOICE MEMBERS ONLY, WE WILL BE HAVING A PRE-MEETING CLOSED DOOR SESSION***
Nicole Bridges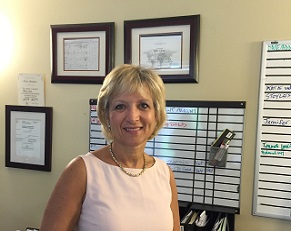 My family has always owned their own investment properties since I was a young girl living in my home town.

As a result, I have had my own buildings and homes for which I managed and understood the importance of good management.  I have decided to go public with my services and now have over 300 doors for which my team and I manage.

I came up with the name of RYIS properties to honour my two boys, who are young adults today. One, who is in an apprenticeship to become a plumber, who is named Ryan. My second boy, special needs who was born with Fragile X Syndrome, is living with me and is involved in a day program, his name is Kurtis. RYIS, first two letters of Ryan and last two letters from Kurtis.

I have been educated as a legal administrator, which in turn, gave me the training for detail. I've also worked as a recruiter and had various administrative functions.

I have been raised in a construction world and have been a partner in a Plumbing and Contracting business. This gave me the ability to understand different methods of all maintenance required and or needed.
Joey Kay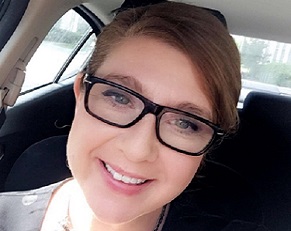 I am a comprehensively trained, highly motivated and result-oriented professional with solid understanding and experience in plaintiff and defense litigation along with a strong background in conflict resolution.
Key strengths include: Assist lawyers by interviewing clients and other related parties; prepare legal documents, court reports and affidavits; research records and court files, draft contracts, prepare promissory notes and other legal documents. I specialize in areas of small claims, provincial offenses, minor criminal matters, mediation and advocacy.
I have broad administrative knowledge in Legal Office Procedures; Judicial Process and the Rules of Civil Procedure. I deal with confidential and sensitive information by exercising judgement and discretion. I am a confident problem solver with above average communication skills and interpersonal skills.
Darlene Hibbert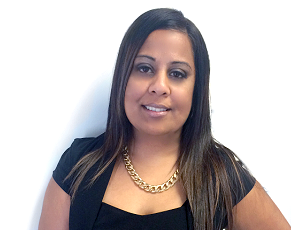 If you were to ask me 10 years ago where I would see myself today, I never would have guessed co-owner in a real estate investment firm, working from home and a mortgage agent. Back then, 10 years ago, life was simple working in the corporate world of work-pay, work-pay. Yes the concept of consistent pay was attractive, the only problem was there was no balance between work and home. I came across a business philosopher named Jim Rohn. There were 2 important lessons he taught me. The first one was: "The few who do are the envy of the many who only watch." The second one, "Don't wish it were easier. Wish you were better." These philosophies allowed me to leave the corporate world and essentially opened my mind to a broader spectrum of creative entrepreneurial opportunity. I became my own boss.
Gary Hibbert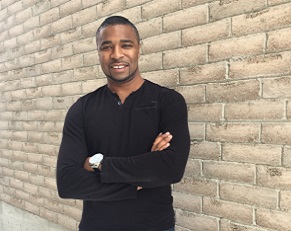 Never in my wildest dreams did I think I would be able to break the corporate chains, start my own Real Estate Investing company and help educate hundreds of individuals create a lifestyle they never thought possible. Since 2008, I decided to change one simple thing, my philosophy. In a few short years, I've been able to design each day, week and year by following a few simple disciplines I've learned through seeking out some of the best mentors in the Real Estate Investing industry. 

In 2013 I acquired my Real Estate licence and in 2014, the corporate world was left behind to chase a different dream. Each day I get to work with investors wanting to make a difference in their lives by taking action. Being able to design a lifestyle of your choice is not an easy feat. However, it's attainable as long as you have passion and know what your "why" is. 

My Goal? To assist others with figuring out what their why is. At the beginning of this incredible journey, I heard this from Zig Ziglar. "Help as many people get what they want and you can have everything and anything you want. No more excuses, go and get what you desire and I Hope to see you soon."
 Brian Daley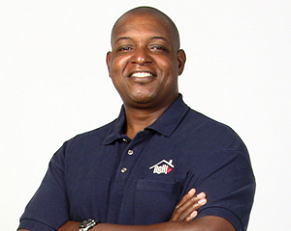 Brian Daley is the owner of AGHI Inc. The company's focus is to provide clear communication during the inspection process, while encouraging questions and interactive dialogue with clients. They strive to make the home inspection experience both enjoyable and educational. The latest in digital reporting technology is used to ensure all information is presented in a clear and concise format. AGHI enjoys an excellent level of client satisfaction and guarantees the performance of all inspectors with a full refund policy.

AGHI Inc is a wholly owned Canadian company specializing in residential home inspection services servicing Toronto and the entire GTA.
Alex Bell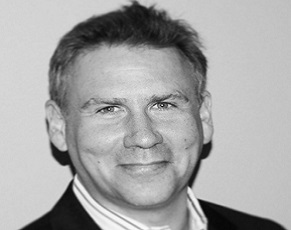 I am a commercial insurance broker with a focus and specialization in the Real Estate vertical. My entire practice is focused exclusively on working with real estate developers and investors. I have access to best in class solutions and products through every stage of the real estate cycle. Simply put, due to my expertise in this space, I have been able to negotiate better rates and terms with insurance companies for real estate investors and property management groups. The goal with my clientele is to advocate as a trusted advisor and provide mentoring with respect to insurance for all aspects of real estate investing.
Andy Tran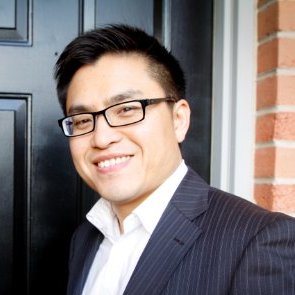 From 2011 to present, Andy has been the Manager of Education Development for Carson, Dunlop & Associates Ltd., an engineering firm and private college specializing in home inspections since 1978. He is also an instructor for Ontario students wishing to become home inspectors. Andy has seen numerous 2nd suites as a home inspector, and advised many homeowners on how to do it correctly. Many were poorly constructed, some were outright dangerous, and most were illegal. Andy hopes to provide as much information as he can based on his research, experience and training to assist those who have an interest in building it properly.
Colin Oldman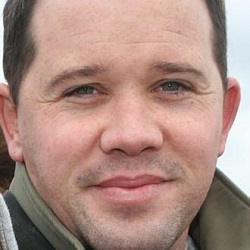 My firm and my legal practice has an emphasis on the core practice areas of real estate law, corporate and commercial law, wills and estates law and relating tax and planning matters. Representing builders, developers, commercial and residential landlords, entrepreneurial business owners and individuals my advice and legal outlook has the advantage and benefit of being multifaceted - having viewed legal problems from a variety of client perspectives. Knowing how your clients' individual and/or business decision are made and understanding what drives their choices and their unique circumstance is fundamental to good council. 

I consistently am able to provide practical, creative and cost-effective advice, while striving to give my clients additional service beyond the fees I charge. Bringing the advantages of Bay Street expertise (as both a lawyer and management consultant to fortune 500 companies) to the small city marketplace with a strong dedication to my clients and an unyielding service commitment, I seek to build long-term client relationships.
RESERVE YOUR SEATS NOW!! $30 PAY AT THE DOOR!
AGENDA
6:00pm - Smart Home Choice Members Only Pre-Meeting
6:45pm - Doors open
6:45 - 7:10pm - Mix and Mingle
7:05 – 7:15pm – Introduction – Chris Hummell
7:15 - 8:15pm – First Half of Round Table
8:15 – 8:30pm – Mix and Mingle Break
8:30 – 9:30pm – Second Half of Round Table
9:30 - 9:35pm - Closing remarks – Gary Hibbert
9:35 - 10:00pm - Mix and Mingle
When & Where

Casino Ajax
50 Alexander's Crossing
Ajax, ON L1Z 2E6
Canada

Thursday, 22 March 2018 from 6:45 PM to 10:00 PM (EDT)
Add to my calendar
Organizer
Smart Home Choice is a full service Real Estate Investing firm and specializes in the Durham Region and surrounding GTA area. We are one of Durham Region's largest group of Real Estate investors and offer expert advice when it comes to Real Estate Investing.
Our mission is to educate investors to allow them to make informed decisions in their investing strategies. We accomplish this through various channels.