Mastermind: Round Table Event - 10 Real Estate Experts 1 Night

Wednesday, 17 October 2018 from 6:45 PM to 10:00 PM (EDT)
Event Details
 $30 at the door for Non Smart Home Choice Members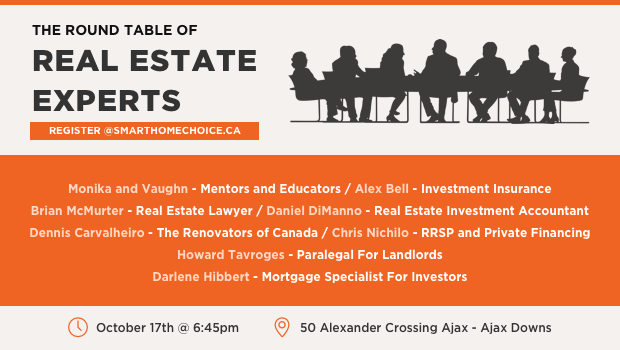 **NEW** STARTING AT 6:00PM FOR SMART HOME CHOICE MEMBERS ONLY, WE WILL BE HAVING A PRE-MEETING CLOSED DOOR SESSION. 
This was such a HUGE success earlier this year and the demand was overwhelming that we had no choice but to listen. We're bringing BACK our Round Table Extravaganza with some of the best entrepreneurs in the GAME. 10 experts all in 1 night!
Due to the nature of this event we have limited seating. Please be sure to book your tickets early to ensure you get a seat for one of our favourite events.
Check out this All Star Line Up:
Monika & Vaughan Jazyk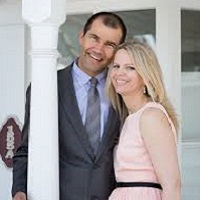 Monika and Vaughan Jazyk, chose Real Estate as an investment vehicle to build passive income and long term wealth for their growing family. After a tumultuous two years of actively investing in a wide range of Real estate Investment strategies, Monika and Vaughan identified specific Real Estate models they used to create a successful real estate portfolio and a lifestyle of freedom for themselves and their four young children.
They are the owners of Real Property Investments, a Real Estate Investment Corporation that helps Real People build Real Wealth through Real Estate!
As Real Estate Investment specialists and wealth builders, they share these successful models (and their experiences) with others investors, minimizing the investor's risk and maximizing their returns!  
Alex Bell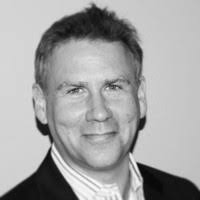 I am a commercial insurance broker with a focus and specialization in the Real Estate vertical. My entire practice is focused exclusively on working with real estate developers and investors. I have access to best in class solutions and products through every stage of the real estate cycle. Simply put, due to my expertise in this space, I have been able to negotiate better rates and terms with insurance companies for real estate investors and property management groups. The goal with my clientele is to advocate as a trusted advisor and provide mentoring with respect to insurance for all aspects of real estate investing.
Brian C. McMurter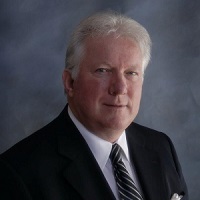 Brian C. McMurter is a Whitby-based lawyer, specializing in Real Estate and Wills & Estates and also providing Notary services, having come to law following an extremely successful career in the banking industry. With firm roots in the Durham Region in Ontario, Brian's client base extends from Scarborough through to Clarington, and all the cities in between (Pickering/Ajax, Whitby, Oshawa, Bowmanville, and Newcastle). Brian's policy of "No Surprises" has made him a popular choice among residents and real estate professionals alike. He actively supports his community as a member of the Chamber of Commerce, participates in the Durham Networking Association, and is a frequent speaker in the community on topics relating to real estate and wills.
Allison McMurter-Hughes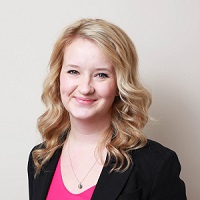 Allison McMurter-Hughes is a Whitby-based lawyer who grew up in the real estate law industry. Starting at McMurter & Associate's answering phones, Allison became familiar with all facets of practicing real estate and estate law from first client contact to the completion of the transaction. Allison attended the University of Toronto and Osgoode Hall Law School before beginning her practice at McMurter & Associates.
Allison specializes in real estate law, wills and estates and is also a licenced Notary.
Daniel Dimanno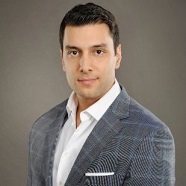 Daniel DiManno holds a wealth of experience and knowledge developed through years of working in the business and financial market place. His experience includes positions held with one of Canada's largest public accounting firms, where he worked with both large publicly traded companies and small to medium sized privately held businesses. He has experience both as a public and private accountant, working as an auditor and business advisor as well as holding accounting roles within the private sector.
Daniel also has experience as an investment advisor, focusing on wealth management under the guidance and mentorship of senior investment advisors from one of Canada's top ranked investment banks.

Specialties: Business Consulting, Tax Compliance, Financial Statement Preparation, Review and Audit engagement services for Manufacturing, Distribution, Real estate, property management, retail, logistics and financial services businesses.
Dennis Carvalheiro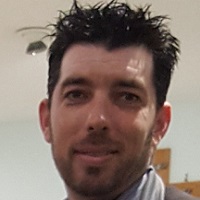 The Renovators of Canada (T-ROC) specializes in quality mid to high end renovation and construction. T-ROC is committed to growing across Canada one satisfied customer at a time. Currently offices in Markham and Cambridge.
Chris Nichilo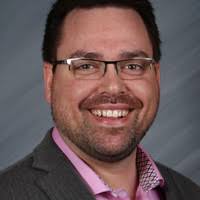 Chris Nichilo is a proud Canadian, husband and father. Born in Toronto, the 41 year old speaker, author and personal finance expert currently resides in Oakville, ON where he and wife Joanna are happily raising their 4 year old daughter Kaitlyn. Chris is a passionate volunteer minor hockey coach in the winters, and enjoys playing competitive baseball with friends in the summer. His formal education is in the field of psychology.

In 2007, Chris launched a company known today as Magnetic Mortgages and Investing Inc., a fully licensed mortgage brokerage regulated by the Financial Services Commission of Ontario. Since 2007 the company has brokered well over a quarter of a billion dollars' worth of mortgage loans for Canadian families. Today, Magnetic is led by a sophisticated board of directors that includes the former CFO of fast food giant Burger King, the former President of Country Style Donuts and Cineplex Odeon, and the President of the award winning Bottom Line Group Consulting firm who boasts an impressive financial services client list that includes American Express and Scotiabank.

Magnetic is no ordinary mortgage brokerage. In addition to its brokering activities, the company has made its true mark in the mortgage arena with a proprietary mortgage payoff acceleration strategy called "The Method" which teaches Canadians how to build equity in their homes up to 5 times faster than normal using the same money. In 2009, a collection of those who had been touched, moved, and inspired by The Method, became curious about what other parts of their personal finance portfolio were under performing, and what solutions were available. Finding a reliable solution for this widespread problem would become the newest mission of MMI. That mission has become the company's most impressive success story in a short period of time. Over the last 5 years, Magnetic has been responsible for successfully helping its clientele invest over $25,000,000 into private mortgages. To date, investors have averaged a fixed annual return on investment of over 8% per year, with zero loss of capital.

Magnetic has quickly evolved into a larger organization committed to education and giving as a means of building quality relationships with Canadian consumers. The brand has become a trusted, dependable resource for powerful personal finance information that can make a positive and lasting impact on every Canadian's two biggest assets, their time and their money.
Howard Tavroges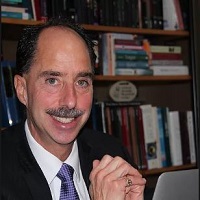 I am a licensed member of The Law Society of Upper Canada. In 2006, I started at the Community Legal Clinic in Simcoe, Halliburton, and Kawartha Lakes. I was Tenant Duty Counsel at The Landlord and Tenant Board between 2008-2013.
This gave me the unique opportunity to deal with Thousands of tenants and many different landlord and tenant situations. I have been in Private Practice since 2013. I only represent Landlords. That's all I do. Nothing else.
Having been on the other side, I am in a very advantageous and unique position in being able to assist landlords with any problems they might be experiencing with their tenants.
My philosophy is to provide all of my clients with superior, high quality and cost effective legal representation. I have an exemplary reputation for diligence, preparedness and a comprehensive knowledge of The Residential Tenancies Act.
Darlene Hibbert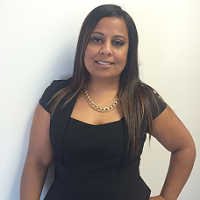 If you were to ask me 10 years ago where I would see myself today, I never would have guessed co-owner in a real estate investment firm, working from home and a mortgage agent. Back then, 10 years ago life was simple working in the corporate world of work-pay, work-pay. Yes the concept of consistent pay was attractive, the only problem was there was no balance for work and home. I came across a business philosopher named Jim Rohn. There were 2 important lessons he taught me. The first one was: "The few who do are the envy of the many who only watch." The second one, "Don't wish it were easier. Wish you were better." These philosophies allowed me to leave the corporate world and essentially opened my mind to a broader spectrum of creative entrepreneurial opportunity. I became my own boss.
RESERVE YOUR SEATS NOW!! $30 PAY AT THE DOOR! 
AGENDA
6:00pm - Smart Home Choice Members Only Pre-Meeting
6:45pm - Doors open 
6:45 - 7:10pm - Mix and Mingle
7:10 – 7:20pm – Introduction – Alex Bell
7:20 - 8:20pm – First Half of Round Table
8:20 – 8:30pm – Mix and Mingle Break
8:30 – 9:30pm – Second Half of Round Table
9:30 - 9:35pm - Closing remarks – Gary Hibbert
9:35 - 10:00pm - Mix and Mingle
When & Where

Casino Ajax
50 Alexander's Crossing
Ajax, ON L1Z 2E6
Canada

Wednesday, 17 October 2018 from 6:45 PM to 10:00 PM (EDT)
Add to my calendar
Organizer
Smart Home Choice is a full service Real Estate Investing firm and specializes in the Durham Region and surrounding GTA area. We are one of Durham Region's largest group of Real Estate investors and offer expert advice when it comes to Real Estate Investing.
Our mission is to educate investors to allow them to make informed decisions in their investing strategies. We accomplish this through various channels.