Description
PEER-to-PEER SPEAKER SERIES
"Drill" Interactive Mastermind Session for SQ agents
Hosted by: Rick Bartlett (Sutton Quantum Agent)
Requirements: You must be a current Sutton Quantum real estate agent.
Limited Seating!
Time: 1:00pm - 2:00pm (come early for our "Winner Within" presentation at 10am!)
Cost : Free!

---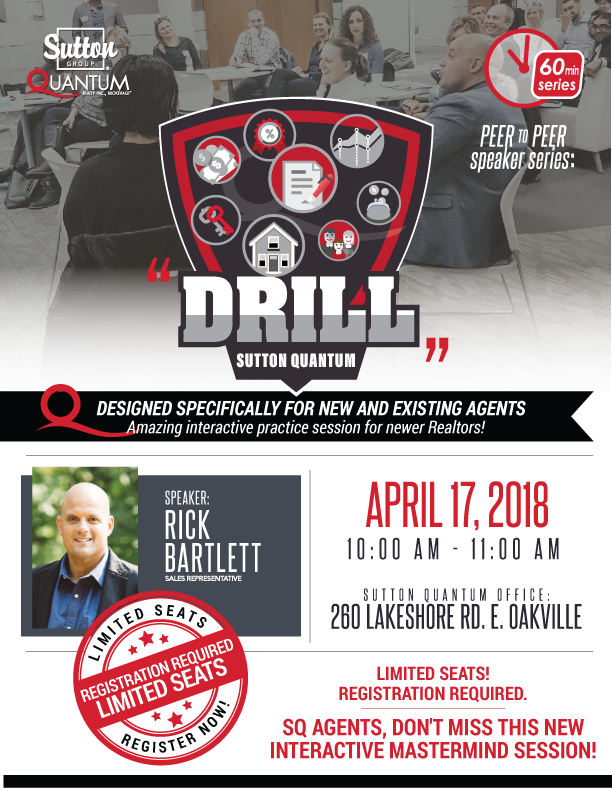 Amazing practice session for newer Realtors! Come prepared to be challenged with various scenarios a Realtor might be faced with in a Buyer's or Listing agent scenario. Each month the focus will change. SQ agents will be completing any of the following: Agreement of Purchase and Sale, Listing Agreement, Schedule A, Amendment, Notices of Fulfillment, Mutual Release, and more. Bring your questions too!


---

ATTENDANCE & CANCELLATIONS/REFUNDS:
To avoid disruptions for the host and those attending, please arrive 5-10min early. Please provide 24hrs+ notice if you cannot attend.