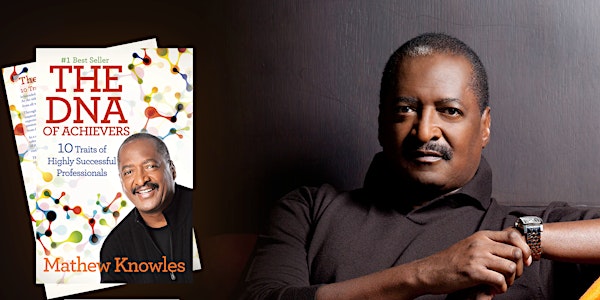 Mathew Knowles: The Entertainment Industry: How Do I Get In?
Location
NSCC - Waterfront Campus
80 Mawiomi Place
Dartmouth, NS B2Y 0A5
Canada
Description
Solange and Beyoncé call him 'Dad,' an entire staff calls him 'Boss,' and the global music industry calls him a 'living legend.' On August 15, don't miss the opportunity to meet Mathew Knowles Ph.D; entertainment entrepreneur, producer, manager and author.
The founder of Music World Entertaiment, one of the world's leading music and entertainment conglomerates with record sales exceeding 300 million worldwide, Mathew has taken the music world by storm excercising his knowledge through various roles with multiple genres of music. Mathew will be the keynote speaker for a master class at NSCC Waterfront Campus on August 15th where he will share his 10 traits of highly successful professionals, answer your questions about how to win in the music industry, and make a very exciting announcement that will change the music industry as we know it.
Each ticket will guarantee your entrance to the event as well as a copy of Knowles' bestselling book, The DNA of Achievers: 10 Traits of Highly Successful Professionals