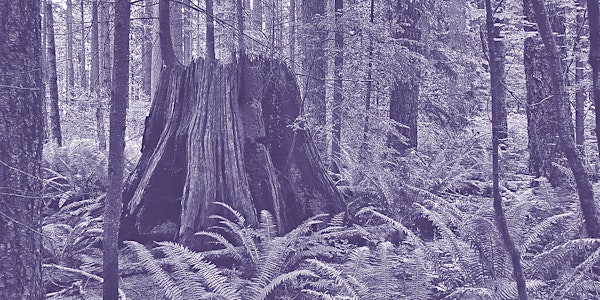 Matriarchal Strategies
This event is part of a series of discussions on Place-Based Responsibility hosted by the DESIS Lab in the spring of 2021.
Date and time
Starts on Wed, Feb 24, 2021 4:00 PM PST
About this event
Matriarchal Strategies
How are matriarchal forms of wisdom learned and shared through informal and often invisible networks? How do we honour and take responsibility for these ways of knowing, and how do they inform our understandings of how we contribute to community and place?
Guests include Nicole Kelly Westman, Dan Cardinal McCartney, Reyhaneh Yazdani, Vidya Crawley and Hélène Day Fraser.
Facilitated by Laura Kozak, this discussion is intended to look beyond academic sources and methods of knowledge-sharing. It is also an acknowledgment of forms of intelligence that are often discounted or overlooked within patriarchal and capitalist ontologies.
Nicole Kelly Westman is a visual artist of Métis and Icelandic descent that recognizes with an indebted gratitude the artists that came before her and strenuously forged space, the curators that place care at the fore of their labour, the communities that foster confidence in her practice, and the institutions and organizations that implement policies prefacing relations of trust. As an artist she enjoys practices of listening, watching, hosting, poeticizing, foraging, and sharing. Westman was previously the Director of Stride Art Gallery, holds a BFA from Emily Carr University (2012), and is currently working at 221A as the Education and Learning Programmer. Her writing has been published in C Magazine, Inuit Art Quarterly, Instudio Magazine, and Luma Quarterly.
Dan Cardinal McCartney is an interdisciplinary artist and emerging curator who holds a degree from AUArts (2016) in Drawing. He is of Mikisew Cree, Dene (Chipewyan), and Métis family lines from Fort Chipewyan, and is a foster care survivor raised in Fort McMurray. As a Two Spirit, transgender artist, Dan sifts through topics of intergenerational trauma, his personal connection between Indigenous diaspora/gender dysphoria, and family secrets/legacy.
His focus is on mixed media collage, moving images, and performance. Dan's work has since been featured in Fix your hearts or die at the Alberta Gallery of Art; let's talk about sex, bb at Agnes Etherington Arts Centre, and Off-Centre: Queer Contemporary Art in the Prairies at the Dunlop in Regina. He is currently the Assistant Director at Stride Gallery in so called Calgary, AB.
Reyhaneh Yazdani's creative research-based practice revolves around identity, migration, and nomadism. She explores notions of place, loss and longing, and expressions of power through material inquiry, poetry and critical writing. Philosophical discourses related to the phenomenology of place, fragmentation, and rhizomatic structures exist in parallel with Yazdani's personal narratives of being a nomad, being a person of color, of experiencing post-war circumstances in the Middle-East, living in the diaspora, and writing from right to left. Yazdani received a Master of Architecture from the University of Tehran in 2017 and an MFA from Emily Carr University of Art + Design in 2019, where she currently teaches.
Vidya Crawley is CEO & Lead Educator at Groundswell Alternative Business School, bringing an inclusive and immersive approach to leadership, business and design education for social change. They bring 20 years of experience subverting "business as usual" from the grassroots to the boardroom by cultivating alternative ways of working that are based in emotional intelligence, relational principles and lived experience. Vidya's interdisciplinary background combining humanities and STEM has led to local and global work in environmental equity, gender equity, asset-based community development, local economic development and futures of work - as a designer, facilitator, advisor and social entrepreneur. They are most proud of creating thoughtful and supportive cultures and practices for people to put their values to work. Vidya identifies as non-binary and is a second generation South Asian immigrant & settler currently living and working on occupied Musqueam, Squamish, and Tsleil-Waututh territories.
Hélène Day Fraser is a designer, researcher and educator whose textile and garment-based work addresses concerns and developments in the areas of: sustainability, new digital technologies, craft and legacy practices of making and generative systems. Her creative practice explores modes of social engagement, identity construction and clothing consumption habits. It is informed by a past professional career in fashion and manufacturing. Since 2011 Hélène has led the cloTHING(s) as Conversation research initiative. She is also a co-founder of Emily Carr's Material Matters Research Center. Her research is affiliated with the Emily Carr DESIS lab, the International Local Wisdom Network and the Brooklyn Fashion + Design Accelerator. It has been published in numerous national and international design research conferences and symposiums and recieved funding from SSHRC, NSERC, GRAND-ADNODE and Emily Carr University's President's Research Fund.
The Emily Carr DESIS Lab supports research that advances design for social innovation towards sustainability. DESIS envisions a future that supports resilience, equity and diversity across human and ecological systems through social innovation, design and environmental justice.
This event is part of a series of discussions on Place-Based Responsibility in the Spring of 2021. Invited guests will focus on those living and working in ways that express care for place: Indigenous artists and ethno-botanists; community organizers, activists and social workers; gardeners and waste remediators; front-line workers in housing and housing advocacy; advocates for cultural labour; and artists engaged with land and material.
Discussion of these themes will be used to set a compass for subsequent, longer-term collaboration. Most importantly, these activities will initiate and strengthen meaningful relationships between community stewards and knowledge-holders and the community at Emily Carr.
For more information please contact desis@ecuad.ca
This event is made possible through funding from the Vancouver Foundation.