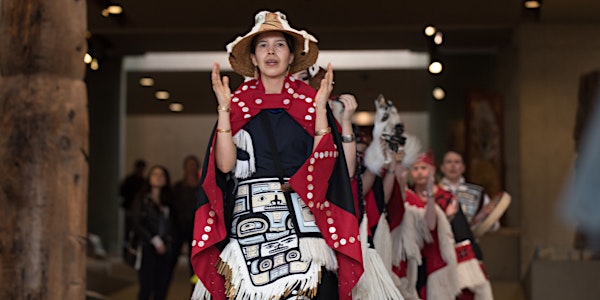 Matriarchs Uprising
Matriarchs Uprising showcases the choreographic voices of Indigenous women, offering stories of transformation through dance.
When and where
Location
SFU Goldcorp Centre for the Arts 149 West Hastings Street Fei and Milton Wong Experimental Theatre Vancouver, BC V6B 1H4 Canada
About this event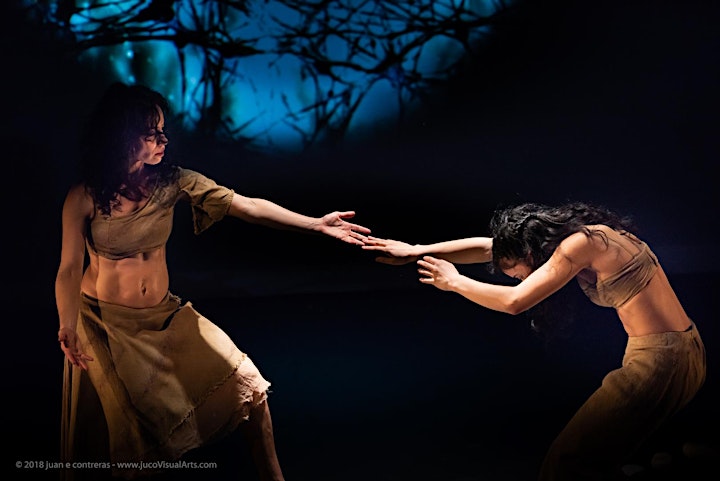 Simon Fraser University recognizes that we are on the unceded and occupied territories of the Musqueam, Squamish, and Tsleil-Waututh Nations.
Curated by O.Dela Arts' Olivia C. Davies, Matriarchs Uprising is a unique platform that highlights the choreographic voices of Indigenous women, offering stories of transformation through dance creation. This special offering of Matriarchs Uprising, taking place in conjunction with the Dance Studies Association conference being held in Vancouver, includes works by the Dancers of Damelahamid (an excerpt from Spirit and Tradition, choreographed by Margaret Grenier) and Raven Spirit Dance (Spine of the Mother, choreographed by Starr Muranko). Spirit and Tradition layers projected imagery, soundscape, and Coastal Indigenous masked dance, immersing us into the rich and diverse ecosystem of the mountains, rivers, and ocean of the Pacific Northwest Coast. Spirit and Tradition's key themes are reciprocity and ecological sustainability, conveying important teachings on balance, interconnectedness, and community. Spine of the Mother began as an innovative collaboration with Indigenous artists in Canada and Peru. Tracing the inner terrain of our bodies as women through breath, impulse and memory unlocks kinetic energy creating ritual, which spans the spine of the mountain range we have shared for millennia.
Matriarchs Uprising Curated by: Olivia C. Davies, O.Dela Arts
Spirit and Tradition Creative Team:
Choreographer: Margaret Grenier 
Production Manager: Andrew Grenier 
Gitxsan Translations: Elder Betsy Lomax 
Collaborating Composer: Ted Hamilton
Spine of the Mother Creative Team:
Choreography:Starr Muranko, in collaboration with past performers Tasha-Faye Evans, Andrea Patriau, and Olivia Shaffer 
Performed by: Tasha Faye Evans and Marisa Gold 
Video/Media Design: Sammy Chien 
Composer: Edgardo Moreno ('Gracias a la Vida' sung by Daniela Andrade) 
Dramaturg and Mentor: Alvin Tolentino 
Mentor: Michelle Olson 
Cultural Advisor: Jhaimy Alvarez-Acosta (Peru)
 Lighting Design: John Carter
 Costume Design: Ines Ortner
 Additional Dramaturgy: Alejandro Ronceria
COVID-19 Safety:
Masks are encouraged, but not mandatory.
Further information on SFU's Return to Campus policy can be found here.