Sales Have Ended
Registrations are closed
Thank you for registering for Stephen Jenkinson's 'Matrimony' Livestream Q/A via Zoom. When: Sunday, August 1st (2pm start, 3:30pm close - EST). All of Stephen Jenkinson's books, music and live-recorded teachings are available at https://orphanwisdom.com/events/list/. Thank you for attending our Matrimony Livestream Q/A. Nathalie Roy, Co-Founder of Orphan Wisdom
Sales Have Ended
Registrations are closed
Thank you for registering for Stephen Jenkinson's 'Matrimony' Livestream Q/A via Zoom. When: Sunday, August 1st (2pm start, 3:30pm close - EST). All of Stephen Jenkinson's books, music and live-recorded teachings are available at https://orphanwisdom.com/events/list/. Thank you for attending our Matrimony Livestream Q/A. Nathalie Roy, Co-Founder of Orphan Wisdom
About this event
Money/Soul/Desire, Grief/Dying, Elderhood. They were stations of the cross, episodes on the way to a book about Matrimony/Patrimony/Ceremony. This livestream will begin to wonder about some of what has come from this errancy, this pilgrimage.
This is the livestream registration page. Upon registration, you will receive the Zoom link to: Matrimony, The Bone House of Love - The Q/A Session by Stephen Jenkinson
"We have a kind of phantom institution called matrimony. It isn't a word that's used very much. Matrimony is not marriage. Nor is it relationship. And there's no parallel condition that any of us are ushered into called patrimony. On the surface of it, not very inclusive.
It is the event that is supposed to make marriage out of love (and out of other things, not all of them noble). Matrimony is supposed to make people married, to give their strengths and longings and dreams a place to appear in the world. It is in every sense of the word a ceremony, a conjuring act, an event of wizadry that must craft something that is not there otherwise. It is there to deepen, animate and humanize the corner of the world it happens in. Matrimony is among us to change the world. It is as old a craft as we have.
It is emphatically not a celebration, a confirmation of the feelings two people have for each other. In our time, though, that is almost exclusively what it has become. Where it is done at all, matrimony has generally become a government sanctioned recreation of another nuclear family.
And it is taking place in a hard, dangerous and endangered world. It's more than clear: Matrimony is not shelter from the storm. The statistics tell us that matrimony has become another storm. And nobody goes to a wedding to change the world, or to be changed by it. Maybe they go now to circle the wagons, make a safe space, in spite of the world.
So this is a session on behalf of the person-making, world restoring ritual called matrimony.
Important Details/ 2-3:30pm EST: This is a livestream Q/A session. This live-from-the-floor video will be streamed to ticket holders using Zoom. The call access link will be emailed to all ticket holders, again within 72 hours of the talk and again 1 hour before the livestream.
This recording will not be available after the livestream, at least not as things stand. This is a non-refundable ticket.
Your Question: Ticket holders are invited to submit questions in advance to us by Friday, July30th to You may submit a question here: https://orphanwisdom.com/questions/. Your questions will be considered and a selection of them will be presented. We are looking into how we may unmute you on the call so that you may pose the question to Stephen yourself. It'll otherwise be presented by a small in-house audience.
A technical note: You've had a ton of 'content' rammed your way these last months with just about every presenter tricked out in the latest broadcasting trinketry. That's done something to expectations. There may be iffy wiring, leaning on internet high voltage and velocity overload. We ask for your patience. This session is about ideas, not production values; it's about citizenship, not cyberspace.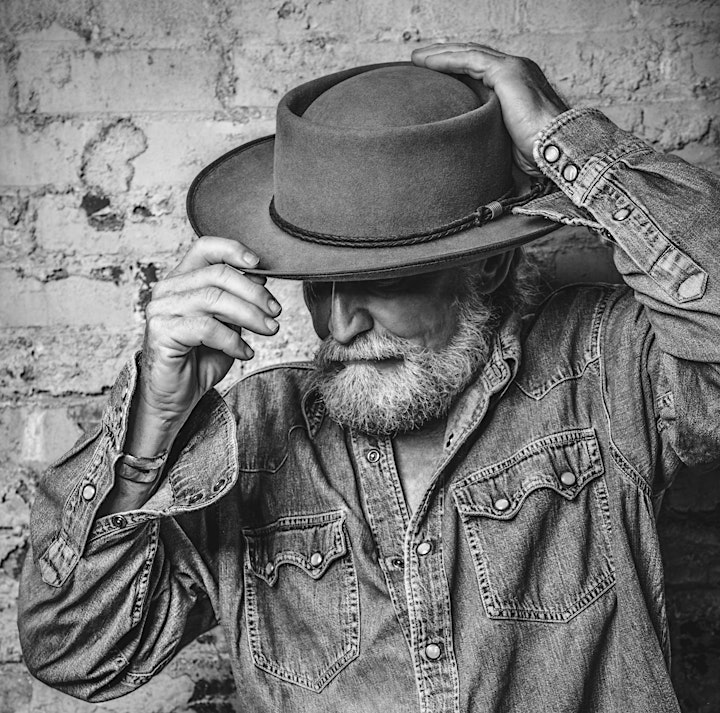 STEPHEN JENKINSON, MTS, MSW - activist, worker, author, and farmer.
He is the founder of the Orphan Wisdom School in Tramore, Canada and the author of several books, includingDie Wise: A Manifesto for Sanity and Soul award-winning book (2015), Come of Age: The Case for Elderhood in a Time of Trouble (2018). and Money and the Soul's Desires (2002).
There are two more in the works: A Generation's Worth and one he working on now (on Matrimony). His published books (paperback and audiobooks)as well as live-recorded teachings can be purchased at orphanwisdom.com.
In 2015, he created Nights of Grief & Mystery with Canadian singer-songwriter Gregory Hoskins. As a Duo, and at times with a 5-piece band, they mount international tours and have released three albums, most recently DARK ROADS and ROUGH GODS.
To learn more about their next tour or to become a host click here.
Date and time
Location
Refund policy