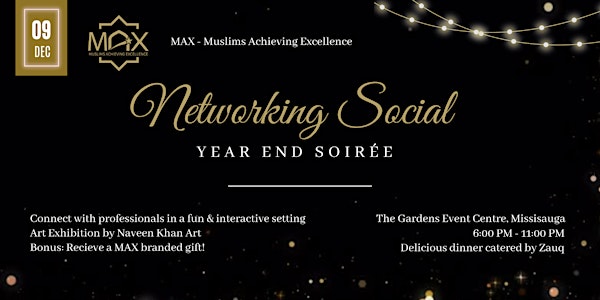 MAX Year End Soirée: Networking Social
Semi-formal dinner to connect, engage and inspire professionals.
When and where
Location
The Gardens Event Centre 375 Brunel Road Mississauga, ON L4Z 1Z5 Canada
About this event
Are you seeking a fun, interactive and professional networking opportunity? We have you covered! Join us for our year end semi-formal dinner and networking event and enjoy some of the best food, an exclusive art exhibition, MAX gifts and much, much, more!
About the event:
Our Year End Social is designed as a unique opportunity where professionals can come together and profit from the experience of connecting with others in the community.
Join us to build new connections or reconnect with existing ones in the community while enjoying a delicious dinner and indulging in a beautiful calligraphy art exhibition. You will also be able to learn about MAX, our growing programs and community impact, and how you can get involved and make a difference,
Your ticket will include:
Entry to the event
Full dinner and dessert catered by Zauq
A special, exclusive calligraphy exhibition by Naveen Khan Art
Networking
MAX Giveaway Swag for all attendees
Throw on your best semi-formal attire and join us on Dec 9 at the Gardens Event Centre, Mississauga.
We look forward to meeting you and helping you grow your network!
Please note: Tickets must be purchased on Eventbrite in advance of attending the event .
About MAX:
Muslims Achieving Excellence (MAX) was established with the founding charter to recognize the excellent professional, educational and charitable achievements of Muslims in North America. We aim to recognize, reward, celebrate & motivate high achievement, along with positive and productive contributions to society by Muslims in North America.
This event has been curated based on popular demand, and is the first year that MAX will be hosting a year end social.
MAX events throughout the year are focused on a specific impactful objective, such as Mentorship, Entrepreneurship, Training for Boards, Leadership at a Senior Level, or Scholarships. We have heard from many of you who want the opportunity to network and have a social within the MAX community. We are excited to bring to you our year end social to provide this opportunity.
About Naveen Khan Art:
Naveen spreads the beauty of the Divine Message by combining traditional Arabic Calligraphy with abstract art in her signature large paintings. She uses her art as her medium to give Dawah and bring the community together. Over the past 9 years, her paintings have become a powerful medium to create change in the world as each painting supports a charitable cause, making it a source of ongoing charity for her and her clients. Naveen preserves Islamic Art by sharing her passion with her students who learn how to create her style of art from scratch through her online course and live workshops. Her Art is her Legacy.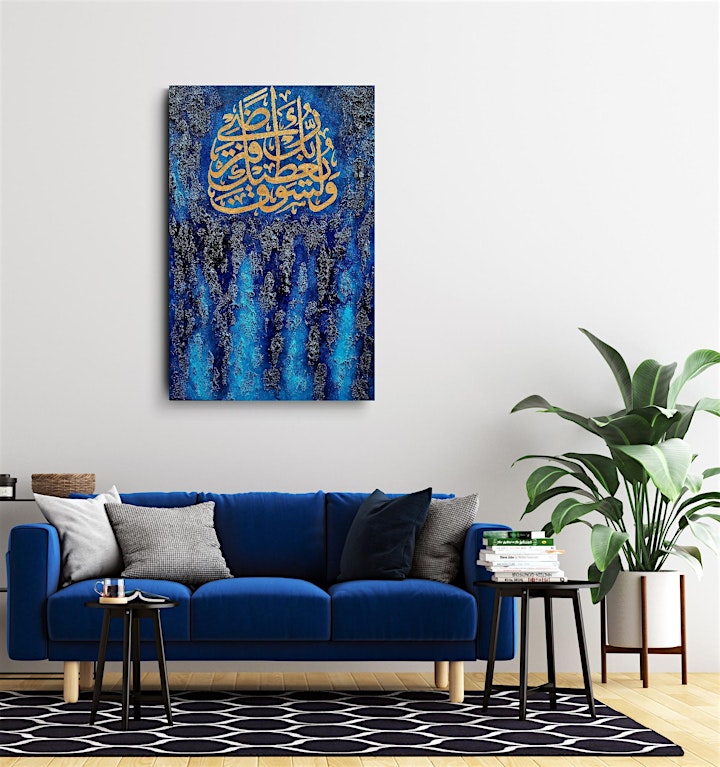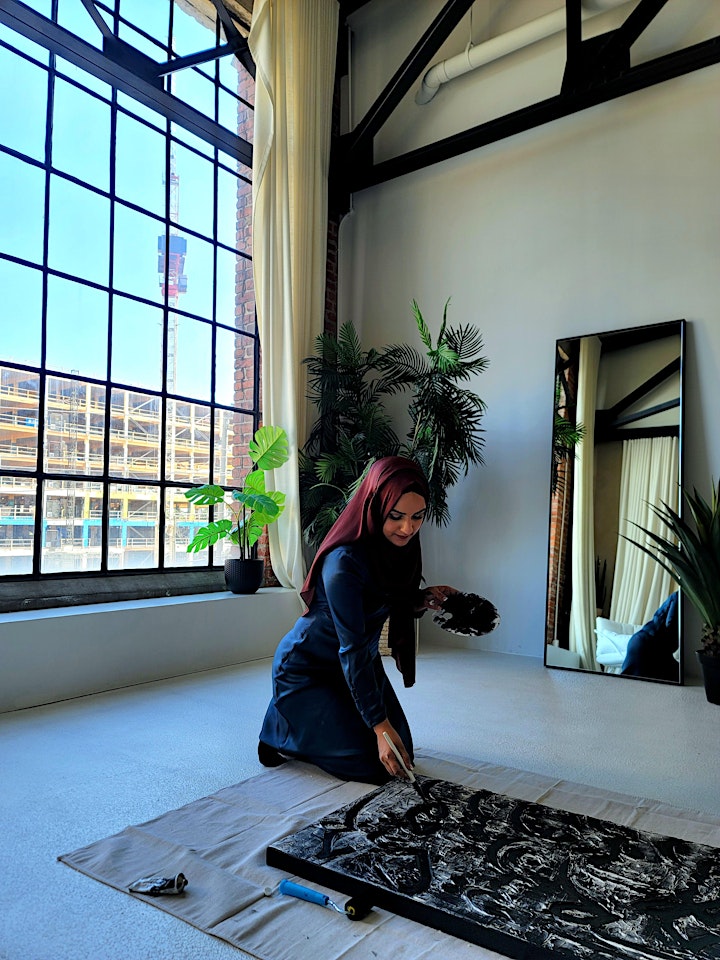 Contact us:
If you are a business who is interested in sponsoring this event, we would love to chat.
For any attendees who may have Financial Need and require a Sponsored ticket, or for any questions or comments please contact us.
Contact details:
Hafsa Naveed | hafsa.naveed@maxgala.com
Naveen Khan | naveenkhanart@gmail.com
Website: onemax.org | LinkedIn: MAX | Twitter: @max_gala | Instagram: @max.gala
Disclaimer: By registering and attending this event guests agree that photo, and video images may be used for advertising purposes. By registering and attending this event guests agree to be added to our email list, and will receive event invites and other important information.