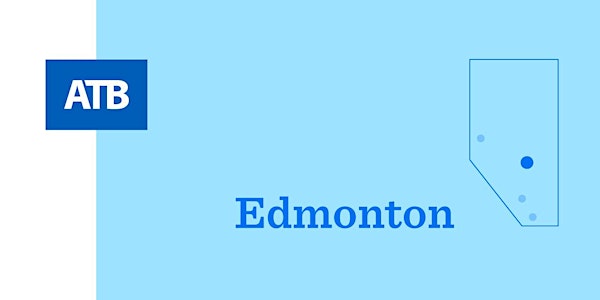 Maximize Your Business
This session explains the key concepts of cash management, working capital and operational efficiency.
When and where
Location
ATB Entrepreneur Centre 4234 Calgary Trail Northwest Edmonton, AB T6J 6Y8 Canada
About this event
ATB Entrepreneur Centre is pleased to welcome Selena Cheung, CPA for an in depth session to help you understand the key concepts of cash management, working capital and operational efficiency.
Following this session, you will have a clear understanding of:
Sales are great, why don't we have any cash?
Do we have enough cash to pay expenses?
How much cash do we need for expansion?
Can I free up some cash from the business?
How can I get customers to pay on time?
Are we managing cash efficiently?
Learning objectives:
To be able to review and change your cash management practices so less cash is required to operate the business and the cash needs of the business can be projected and analyzed.
About your presenter:
Selena Cheung, CPA
Selena Cheung is a top Realtor® since 2009 in Edmonton and surrounding areas. 
In 1998, she graduated at Acadia University with business degree and very soon earned CMA designation in 2003, now is called Chartered Professional Accountant (CPA-CMA). She has over 30 years business experience in both Hong Kong and Canada that included working for small companies to one of the large corporations and now running her own real estate business.
She is a big believer in increasing income, reducing expenses, and cash flow management.  She believes accounting is the critical knowledge to determine how successful and profitable business could be. It is common sense but not common practice for most people, learning accounting and numbers and knowing how to utilize it can bring you profit and eliminate risks. 
Regardless how small or how big the business you are in, the fundamentals are the same Selena is passionate about Real Estate business and helping her community and gives freely of her time and unique skill set by being Treasurer of the Home Owners Association and vice president for MSSA, as well as mentoring/teaching new Realtors® who join her brokerage.
 She's happily married with her husband Andy and living in the beautiful south west side of Edmonton with their lovely daughter Fionna.
We're here to help.
In each thing we do–mentoring, networking, banking–we're passionate about seeing your inspiration come to life.
Whether you're dreaming, building, or growing, the ATB Entrepreneur Centres offer a powerful set of tools to help your business and personal finances grow together.
Chat with our small business experts, build a community of like-minded Albertans, and get some valuable advice along the way. Visit ATBEntrepreneurCentre.com today.