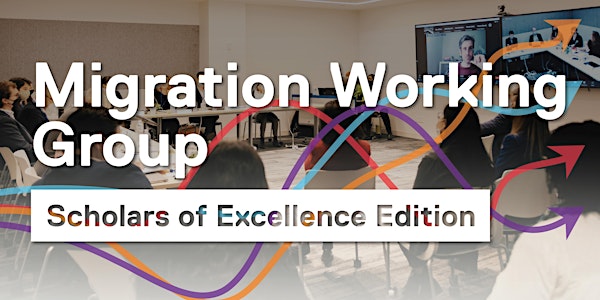 May Migration Working Group: Scholars of Excellence Edition
A series of monthly sessions to discuss the innovative research being done on migration by emerging and established scholars
By CERC in Migration and Integration
Date and time
Tuesday, May 30 · 10am - 4:15pm EDT
Location
CERC Migration 220 Yonge Street Toronto, ON M5B 2H1 Canada
About this event
6 hours 15 minutes

Mobile eTicket
In spring 2023, our visiting Scholars of Excellence will lead workshops. This workshop is co-convened by Gurpreet Mahajan, formerly Jawaharlal Nehru University, and Anna Triandafyllidou, Chair CERC Migration.
OVERVIEW
Diversity remains a social fact and an unavoidable feature of the globalized world. Yet, multiculturalism is under attack almost everywhere. Some allude to the 'crisis' of multiculturalism and many more to its 'failure': failure to deal with the issue of immigration and the questions it poses; failure to protect a national way of life; failure to speak for all citizens. In recent times, populist rhetoric has appropriated the conceptual language of recognition and protection for a cultural way of life, only to subvert the multicultural agenda of inclusion and accommodation.
Under attack from multiple sites, multiculturalism today stands at the crossroads. Its future, and more appropriately, the future of progressive and inclusive democratic politics, depends upon its ability to overcome the divide created between the majority and the minorities by populist regimes. The question is: Does multiculturalism have a language to address the anxieties of the minorities and the majority community? Can it make a legitimate distinction between the vulnerabilities faced by minorities and the concerns of the majority? Can it offer an alternative idea of civic integration and a common way of life? Do we need a conceptual language that can mediate the idea of recognition with dialogue between cultures, between the majority and the minorities, and between the minorities?
PANELS INCLUDE:
Panel 1: Competing claims and the (im)possibility of multiculturalism in the era of globalization
Chair: Gurpreet Mahajan
Why minority protections are not privileges: on minority rights, equal citizenship and immigrant 'integration' | Tamar de Waal, University of Amsterdam
The status of foundational cultures in political thought on diversity | Geoffrey Brahm Levey, University of New South Wales
The questionable empirical and political-normative basis of superdiversity | Jan Willem Duyvendak, University of Amsterdam
Panel 2: Political polarisation and multicultural responses
Chair: Anna Triandafyllidou
Can multiculturalism contribute to de-polarising the current political polarisation? | Tariq Modood, University of Bristol
Multiculturalism and transnationalism | Riva Kastoryano, CNRS
The politics of difference in the United States | Jeff Spinner-Halev, University of North Carolina
Equality and integration: The Multiculturalism project | Avigail Eisenberg, University of Victoria
Multicultural values'? Equality, diversity and inclusion | Lori Beaman, University of Ottawa
Please note: This working group will be in a hybrid format. All presentations will be in person and working group participants are welcome to join in person or online via Zoom. Limited in-person seating is available on a first-come, first-served basis. Please indicate your preference to join online or in person on the registration form.
For more information, please visit our website.
About the organizer
The Canada Excellence Research Chair (CERC) in Migration and Integration is the first ever CERC awarded to Toronto Metropolitan University (formerly Ryerson University), building on the university's strengths and commitments in the area of immigration and settlement studies.
The CERC in Migration and Integration is producing innovative and usable knowledge on the links between migration and post-migration processes, forced and voluntary mobility, internal and international migration, and the role of countries of origin and transit. The CERC pays special attention to Canadian realities while also engaging in comparative research with and among other countries in various global regions.