Mayor's Business Breakfast (September 2014)
When and where
Location
The Royal Ambassador Banquet & Event Centre 15430 Innis Lake Rd Caledon, ON L7C 2Z1 Canada
Description
Join us for this special event as Mayor Marolyn Morrison hosts her final Business Breakfast as Mayor for the Town of Caledon. This event will include a networking continental breakfast followed by a keynote presentation by Mr. Gord Hume titled "Caledon - Dare to be Different!"
---
About the Presentation (Caledon - Dare to be Different!)
The Town of Caledon is a growing municipality, and with that growth brings tremendous opportunities and challenges as we plan for our future. How we design our Town now will resonate with our grandchildren in the decades to come. Internationally-recognized author and speaker Gord Hume will talk about the choices we must make as a community, challenge our vision for the future, and give examples from around the world of how great cities are providing a wonderful quality of life for their residents as well as a prosperous future in the emerging global economy.
---
About Gord Hume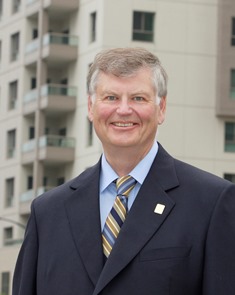 Gord Hume is recognized as one of Canada's leading voices on strengthening local government, and is an articulate and thoughtful commentator on municipal governance and community issues.
Gord is the author of five important books on building strong, creative cities. "Places and Spaces" is his latest - an insightful look at the public realm and how we design, use and sustain great communities. His fourth book, "10 Trends for Smarter Communities", is a provocative study of some big changes in our society and how municipalities will do business. His third book, "Taking Back Our Cities", is an unblinking look at the relationships between Canada's various orders of government and why we must change the system so we can build prosperous Canadian cities that can compete in the global economy. His first book, "Cultural Planning for Creative Communities", is in 22 countries around the world, and his second book, "The Local Food Revolution" remains very popular.
Gord was elected to London City Council four times. He served as Chair of the Creative City Task Force, the Police Services Board and the Public Library Board. He also chaired the Ontario Cultural Planning Partnership, and was a board member of Innovation Ontario Corporation.
He had a distinguished career in Canadian business, managing radio stations and as the founding Publisher of a newspaper. Gord has been honoured with two "Broadcaster of the Year' awards and several other national and international awards.
He is a popular and sought-after public speaker who is known for his passionate and inspiring presentations. He has addressed major conferences and local governments across Canada, as well as in Asia, Europe, Australia, New Zealand and the United States. Gord was the keynote speaker at the UNESCO Congress on Creative Cities in South Korea.
Gord is a national columnist for the Municipal Information Network from Montreal, and is a regular contributor to Municipal World magazine. Gord has written feature articles for the international Ivey Business Journal, Canada West Foundation, The Globe & Mail and many other publications. He is a featured columnist for ReCharge e-publications in the US.
He is President of Hume Communications Inc., a professional independent advisor to municipalities.
---
For more information contact Jith Dravin, Research Assistant, Economic Development, Town of Caledon: 905.584.2272 x. 4286 or jith.dravin@caledon.ca