Description
The Ted Rogers MBA program invites you to join us for our upcoming Speaker Series events as part of the MBA Brand Management course (MB8402) with instructor Irene Berkowitz. The MBA Brand Management Speaker Series offers the public the ability to engage with industry thought leaders on topics ranging from branding to marketing, start ups, and beyond.
Kevin Keane is the Founder & CEO of Brainsights, and will speak on the neuro-marketing explosion.
"I lead an insights platform and consulting company called Brainsights. I'm surrounded by a tremendously talented team of engineers, neuroscientists, behavioural scientists and data marketers, who together create meaningful, game-changing strategies for our clients - brands, media companies and educators - driven by data mined from peoples' brains. We collect this data with our proprietary neuro-technology platform from our growing community of Brainers - people from all over who have joined our community in order to participate in a meaningful value exchange for their data.
Together, we illuminate bias in decision-making for our clients, and help them to create the most meaningful customer experiences possible through unrivalled understanding of their customers' needs and motivations." (source: https://www.linkedin.com/in/kevinekeane/?ppe=1)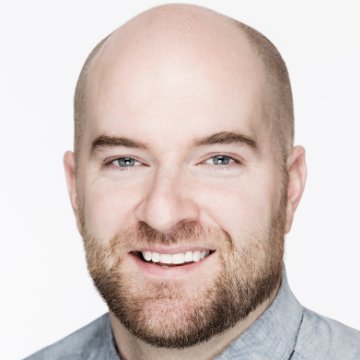 (Photo: Kevin Keane LinkedIn)