MBC Webinar - January - Managing the Winter Blahs

Sunday, 21 January 2018 from 8:00 PM to 9:00 PM (EST)
Event Details
Put the kids to bed, put on your fuzzy slippers, pour yourself a glass of wine or a mug of hot chocolate and join us for the inaugural session of the ongoing MBC webinar series.
This month we've got Laurel Crossley speaking on managing the post holiday stress in your kids and family as we move into the season of winter blahs. And guess what else will help you get over the winter blahs...the fact that we're opening this webinar up for free for both members and non-members of MBC! Subsequent webinars will be provided at no cost for members only.
Note: The online event link will be sent via email to registrants prior to the event. 
About the speaker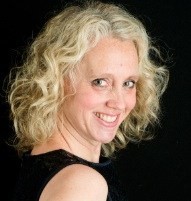 Laurel Crossley, B.A. Child Studies, Certified Adult Educator
Laurel has over 20 years of Family Coaching experience supporting parents and children on topics related to stress, worry, anxiety, mindfulness and meditation. She is a highly sought after speaker on the topics of self-development, parenting, and child development, having been interviewed for television, radio and featured in several print publications. Laurel is devoted to supporting mental health promotion and education as it relates to families. Because many of her clients struggle with participating in traditional classroom settings, she set out to find a way of supporting them. Laurel's holistic program and coaching approach is whole-child centred, ensuring that children (and their families) are supported mind, body and spirit.