Description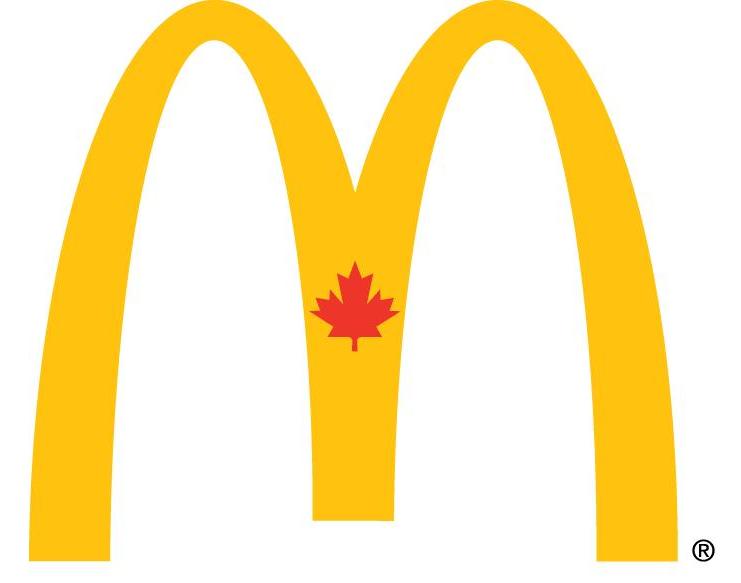 McDonald's: The Trend Towards Transparency and Authenticity
Imagine the monumental task of implementing a sustainability strategy across a company as large and decentralized as McDonald's. Imagine the supply chain and climate change risks that you might encounter. Where do you begin? How do you assess where to allocate your resources? How do you communicate what you're doing to a vast and diverse audience? How do you ensure that your audience feels engaged?

DATE: Wednesday, October 9, 2013 (registration closes October 5th)
TIME: 4:30-7:30 EST (snacks & networking from 6:35-7:20)
LOCATION: Bennett Jones, 1st Canadian Place, 100 King St. W., 34th Floor, Toronto
FREE LIVE WEBCAST & twitterchat #tssschat from 5:00 - 6:30 PM EST
Tickets for both the live event and the webcast must be purchased in advance

Distinguished Guests:


Bob Langert
Global VP, CSR and Sustainability
McDonald's Global Corporate


Richard Ellis
SVP Communications, Public Affairs & CSR
McDonald's Canada


Join us on October 9th as two sustainability giants from McDonald's, Bob Langert and Richard Ellis, share the McDonald's sustainability journey, discussing the challenges and victories along the way. With transparency and authenticity as its guiding principles, McDonald's is using innovative thinking to find new ways to share its story with its customers.

During the event we will explore some of the following:
The challenges and opportunities for McDonald's due to its size and decentralized structure
How McDonald's weaves a culture of sustainability across the organization
What has McDonald's learned from the Canadian marketplace
How Innovation is supported within the company
The challenge of connecting with such a diverse customer base
The McDonald's "Our Food – Your Questions" campaign – lessons learned/challenges uncovered/next steps
______________________________________________________________
A NEW MORE ENGAGING BREAKOUT SESSION FORMAT:
Thank-you to Leslie Bennett & Heather Shapter of Open Spaces Learning

Breakout Question:
How does an/your organization go about better showcasing its efforts to be more transparent and how it can build a more authentic connection with its customers?
FOLLOW UP WEBINAR
Oct. 23 from 1:00 - 2:00 PM EST (save the date)

CROWD SOURCING IN ACTION

Our guests speakers will take the ideas harvested from the Oct. 9th TSSS event back to their team to discuss.
Learn what resonated with McDonald's and why
Gain insight as to what could work for your organization
Learn practical steps on how to implement the theoretical ideas from the TSSS event
Media, Twitterchat and Webinar Partner: Aman Singh (Editorial Director, CSRwire)
____________________________________________________

Agenda:
4:30 – 5:00 pm: Registration, snacks and networking
5:00 – 5:15 pm: Introductions and special announcements
5:15 – 5:45 pm: Presentation by Bob Langert and Richard Ellis
5:45 – 6:05 pm: Small group breakout session
6:05: – 6:35 pm: Groups report back to main audience and general Q and A
6:35 – 7:20 pm: Networking and snacks
Ticket price includes speakers, networking and snacks. Please remember the environment - no printed tickets are necessary as a master list of attendees will be at the door.
All sales are final - no exchanges or refunds. Tickets are fully transferable to a friend/colleague if you find that you cannot make this event.
_________________________________________________________________________________

Bob Langert joined McDonald's in 1983, beginning his career as a logistics specialist before moving into corporate responsibility. What began 23 years ago as a short term assignment on a project team tasked with removing CFLs (chlorofluorocarbons) from the company's packaging gradually expanded into his current role as head of McDonald's entire global CR effort. Along the way Bob has worked with Greenpeace, WWF, the Environmental Defense Fund, Conservation International, and legendary animal rights activist, Dr. Temple Grandin.

Richard Ellis re-joined McDonald's Restaurants of Canada Limited as Senior Vice President, Communications & Public Affairs in September 2008, following a number of years serving as Vice President, Communications at McDonald's USA in Oak Brook, Illinois. Prior to joining McDonald's USA, Richard held the position of Vice President, Communications & Public Affairs at McDonald's Restaurants of Canada Limited from 2003-2005. Richard was appointed President & Chief Executive Officer, Ronald McDonald House Charities of Canada (RMHC) in October of 2008.
McDonald's is the leading global foodservice retailer with more than 34,000 local restaurants serving approximately 69 million people in 118 countries each day. More than 80% of McDonald's restaurants worldwide are owned and operated by independent local men and women. McDonald's Canada has more than 1,400 local restaurants serving more than 2.5 million people each day.
---
Thanks to our Promotional Partners:
Organizer of McDonald's: The Trend Towards Transparency and Authenticity