Join us for McDougall Cottage's ever-popular Teas by the Grand!
About this event
Plan to join us on December 11th and 12th for McDougall Cottage's ever-popular Teas by the Grand! We'll be serving up a tasty selection of sweet and savoury treats, like cucumber and cream cheese sandwiches, scones with jam and cream and more!
The teas begin at 1:00 and the cost is $20.00 per person, plus HST. Pre-registration is required and space is limited, so reserve your spot soon!
Tickets must be purchased in advance and are non-refundable in order to adhere to strict capacity limits.
COVID-19 Precautions in Place for Your Visit:
Please ensure all members of your party are aware that they need to bring proof of COVID-19 (or exemption) and photo identification with them.
Beginning on October 18, patrons accessing non-essential Region of Waterloo services will be required to provide proof of COVID-19 vaccination along with identification. ( Acceptable forms of identification must include name and date of birth). Proof can be provided by using a Ministry of Health vaccine receipt or the provincial proof of vaccination system.
An individual is considered fully vaccinated if they have received:
• The full series of a COVID-19 vaccine authorized by Health Canada, or any combination of such vaccines, or
• One or two doses of a COVID-19 vaccine not authorized by Health Canada, followed by one dose of a COVID-19 mRNA vaccine authorized by Health Canada, or
• Three doses of a COVID-19 vaccine not authorized by Health Canada;
• They received their final dose of the COVID-19 vaccine at least 14 days before providing the proof of being fully vaccinated.
This will include all indoor and outdoor events and visits to the Region of Waterloo Museums (Ken Seiling Waterloo Region Museum, Schneider Haus National Historic Site, and McDougall Cottage Historic Site).Exemptions apply to patrons with written proof of a medical exemption, written proof of an exemption based on one of the prohibited grounds defined under the Ontario Human Rights Code and those under the age of twelve. This requirement is being put in place to help limit the spread of COVID-19 and to encourage eligible residents who are unvaccinated to obtain a vaccine. All other public health measures (e.g., masking, and physical distancing) continue to apply to patrons accessing Regional services.
Reduced visitor capacity
Physical distancing maintained for all visitors and staff
Increased cleaning of common area surfaces
Availability of alcohol-based hand sanitizer throughout the museum
We ask all visitors to wear a face mask while on site to protect our staff and other visitors. Face masks, combined with hand washing and physical distancing can reduce the spread of COVID-19. Masks are mandatory when not seated at your table.
Information for Members:
Please book your visit in advance to reserve your place. Walk-in visits may be unavailable due to reduced visitor capacity.
Choose the date and time for your visit, then enter "MEMCODE" into the discount field and select your membership tickets. Verify account holder information and proceed to checkout.
Please note that your membership must be valid upon booking and presented to Guest Services staff when you arrive. Memberships must be valid on date of visit or access may be denied.
To renew your membership or if you are having trouble accessing your member tickets, please call us at 519-748-1914.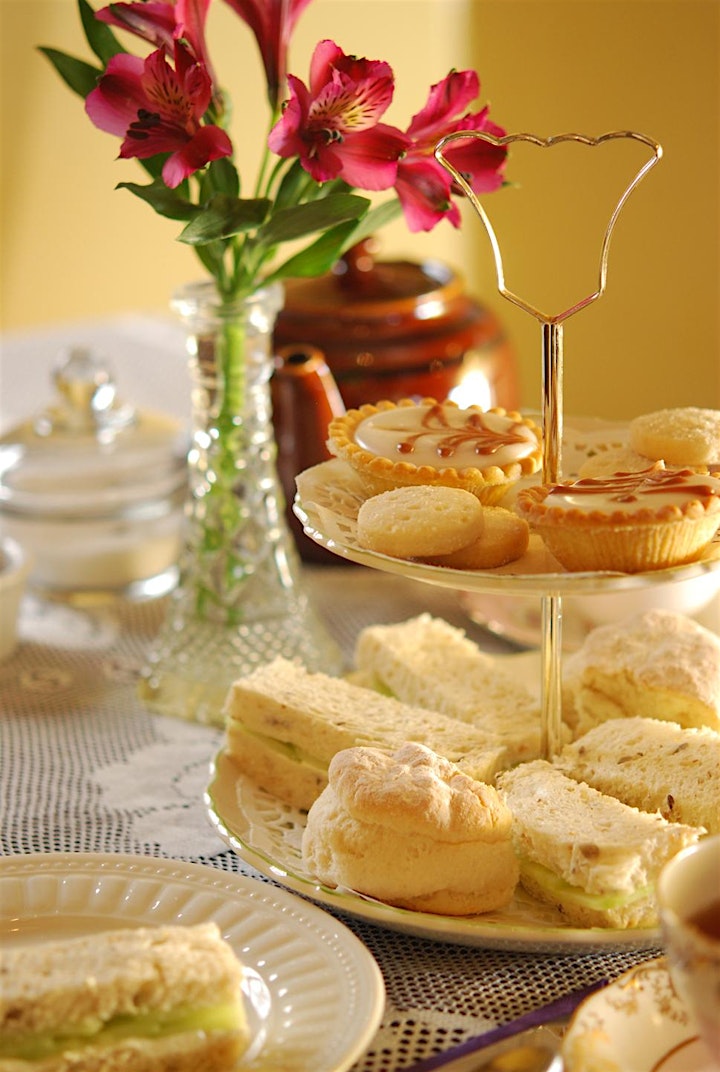 Organizer of McDougall Cottage's December 2021 Teas by the Grand!