Description
Me Love BINGO! TRICK AND TREAT EPISODE!
We're baaaaack! Me Love BINGO! returns to Russian Hall for a frightfully fun night, all in support of Theatre Replacement! We take the ol' timey game of luck, and amp it up to 11! Guest performances, undercover storytelling and a ton of gold sequin fabric await you and your friends. Who will win big? What was that noise? Where did that monster go?! Come join us and we'll find out together!
Join the entire T/R crew and your host, Kyle Loven, for a campy night of games, amazing prizes, sweet tunes and lots of tricks and treats. We'll be there in costume and so can you! Theatre Replacement loves YOU! Now it's your chance to return the love and support T/R! It's a fundraiser like you've never seen!
Friday, October 26, 7:00 PM at Russian Hall. (Halloween costumes encouraged!)
Doors open at 7:00 PM with Bingo starting right at 8:00 PM sharp. Russian Hall is located at 600 Campbell Avenue in Strathcona. Seating is limited and this is one party you won't want to miss! $15 Admission gets you in the door. Bingo papers will be a separate purchase on sale at the door for $15. Silent auction items will also be available on site. The bar will be open from 7:00 PM onward. Be sure to bring cash if you can! Square payment available: VISA/MC and Amex - there are no ATMs on site. This is a 19+ event.
Come together with the rest of the T/R community and feel the love at Me Love BINGO! We can't wait to see you there!
#MeLoveBingo
#TheatreReplacement
---
About Kyle Loven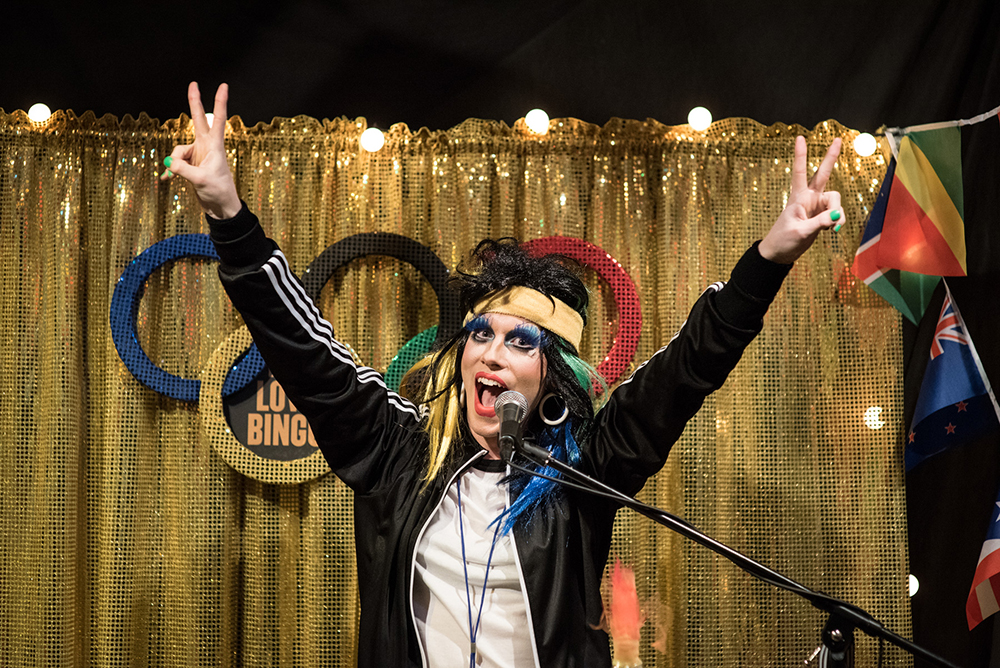 Photo by Wendy D Photograpy
Kyle Loven is a Vancouver-based performance and visual artist. His work combines both constructed and found objects, unconventional storytelling, and various art forms with the human presence. His live performances have been seen in Amsterdam, Taipei, New York, Vancouver, Minneapolis, Seattle, Portland, and other US cities. His work has premiered at venues such as the Guthrie Theater and On the Boards. Kyle is the recipient of grants from the Jim Henson Foundation and numerous US-based arts organizations. Awards include the Innovation in Puppetry Award at the 2013 National Puppetry Festival. He is the creator and host of the lively game night, Me Love BINGO!. www.kyleloven.com
Theatre Replacement Society
1885 Venables Street
Vancouver, BC
V5L 2H6
www.theatrereplacement.org
Event Contact: June Fukumura 604-764-9743
BC Gaming Event Licence # 108466
Know your limit play within it 19+
Problem Gambling Help Line 1-888-795- 6111
www.bcresponsiblegambling.ca