Measuring Rural Community Vitality: A Rural Ontario Institute Initiative

Thursday, 11 May 2017 from 1:30 PM to 2:30 PM (EDT)
Event Details
The viability and economic success of small towns and rural communities is closely related to a number of intangible factors which are hard to measure, but integral to municipal functions.
The Rural Ontario Institute (ROI) will share outcomes and learning from their Measuring Rural Community Vitality Initiative (MRCVI). MRCVI is an applied research and analysis initiative examining effective practices for quantifying rural civic engagement, social capital and community well-being. The Huron County Healthy Rural Policy Lens will be profiled as one of the tolls/projects supported through this Initiative. In this webinar, ROI will provide an overview of the initiative, as well as indepth information on the project's themes of "showcasing effective measurement approaches" and "measuring rural quality of life and community well-being."
Presenters include:
Sheila Schuehlein, Gateway Centre of Excellence in Rural Health

Mark Cassidy, Rural Ontario Institute

Karen Hutchinson, Headwaters Communities in Action

Suzanne Ainley, The Ainley Group
Co-hosted by Rural Ontario Institute, Gateway Centre of Excellence in Rural Health and Headwaters Communities in Action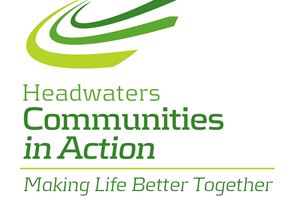 Save This Event
Organizer
HC Link / Reseau CS
HC Link works with community groups, organizations, and partnerships to build healthy, vibrant communities across Ontario. We offer consultations, learning and networking events, and resources in both English and French. 
Réseau CS appuie les groupes communautaires, les organismes locaux et régionaux de même que les partenariats communautaires à travers l'Ontario pour créer des communautés dynamiques et en santé. Nous offrons des services de consultation et des activités d'apprentissage et de réseautage en anglais et en français.