Description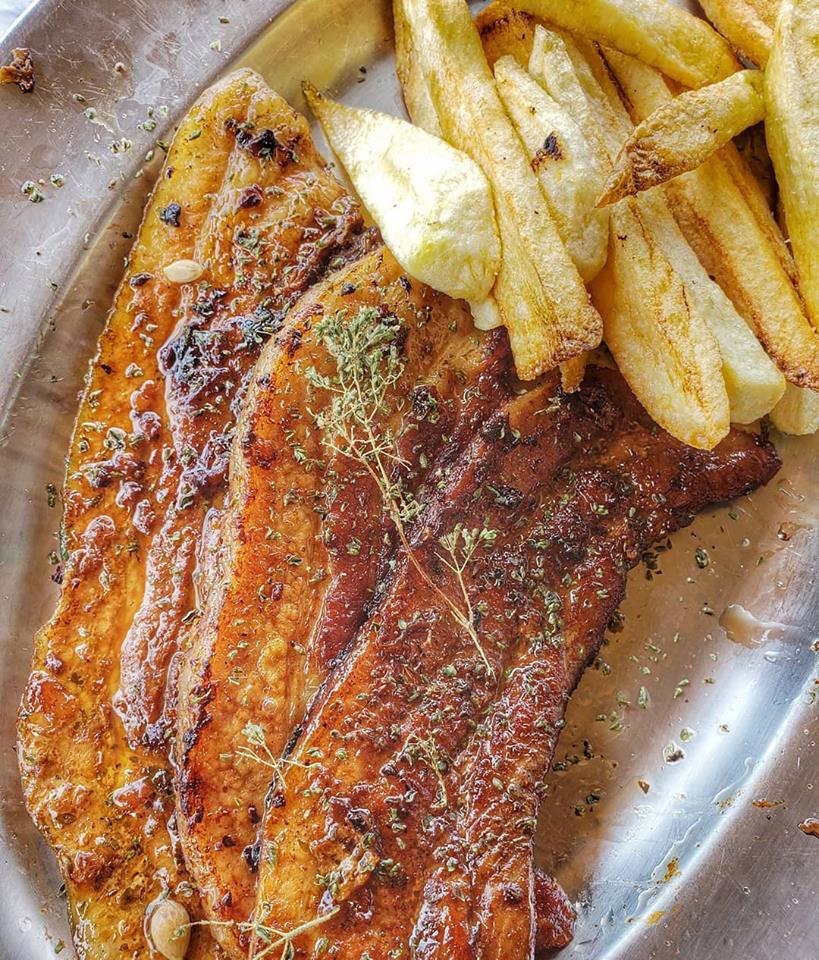 Meatlovers unite! This is a dinner that will satiate the carnivore in you. This is the 3rd year I am hosting a meat-centric Greek Supper Club at the Bob Rumball Manor (2395 Bayview Ave).
Join me on Sunday, July 14th for a five course meal supported by Nisos Importing and Greek wine and spirits poured by Apostolos Gerakinis. Of course, we're dining outdoors!
A TOTAL OF 50 SEATS SOLD
MENU
Appetizers:
Lamb Souvlaki with Bacon Tzatziki
Cretan Dakos with Tomato, Feta, Kalamata Olives
Cypriot-Style Meatballs (Pork and Lamb) with Halifax Donair Sauce
Homemade Bread
paired with Hellas Pils Beer
1st course: Salata Papaioannou (Baby arugula romaine hearts, scallions, tomato, carrot, cucumber, pepperoncino, olives, olive oil and wine vinegar dressing)
paired with Kavos White Savatiano
2nd course: Stuffed Florinis Peppers with Ground Beef and Rice, Feta
paired with Kavos Red Mandilaria
Main course: Grilled Berkshire Pork Pansetes w/ Greek Yoghurt Chimichurri, Roast Lemon Potatoes
paired with Paros Red Mandiliaria-Monemvasia
Dessert: Creme Caramel served with Greek coffee
*Price for Dinner + Wine is $105.00 // Dinner Only $90.00
**Menu subject to change
***you must email me at truenorth67@gmail.com with the names of the people in your party you wish to have seated together
****Event is rain or shine (will move indoors in event of rain)
*****No refunds for cancellations made after July 7th,Tickets are, however, transferable to another person after that date.