Description
Experience MedEdge 2.0! An intimate event with an amazing keynote, panel speakers, structured networking and roundtables with subject matter experts to give your business a reality check.

MedEdge 2.0 is Richmond Hill's and the GTA's Premier Life Sciences Business Summit. MedEdge gives industry professionals the opportunity to meet with entrepreneurs, investors, government agencies and key partners in Ontario's health sector.


Keynote Address – Predictions for Canadian Healthcare IT – Seeking Value
Dr. Chris Hobson, Chief Medical Officer, Orion Health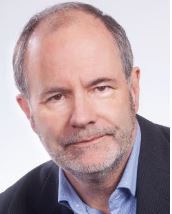 Driving it home - Shattering myths and offering practical advice
Realities of economics and how it drives decision-making in the health care system – Lisa Boreanaz, IRAP

Realities of generating revenue in the health technology industry – Angela Johnson, Medical Confidence

Realities of partnerships – Understand what potential partners are looking for and what information you need to provide. – Scott Mason, Chief of Business Development, CleanSlate UV

Panel – Showing value to the health care system.

Developing a product to deliver value to the health care system - Joel Ironstone, Ironstone Product Development

Innovation procurement in healthcare - Sarah Friesen, President Friesen Concepts Inc. and founding member of the Healthcare Supply Chain Network

Integrating innovation into clinical workflow – Dr. Aviv Gladman

Register for MedEdge 2.0 and you will:
Learn about the future of healthcare technology

Connect with experts during roundtable discussions

Network and grow your business

MedEdge 2.0 is organized by the City of Richmond Hill.
MedEdge 2.0 is geared to life sciences/health industry professionals, IT professionals with a focus on the health sector/medical devices, healthcare organizations and associated support organizations.
For more information including a list of all the speakers and event agenda, visit RichmondHill.ca/MedEdge.

Interested in exhibiting your technology, products or services to a well-targeted audience at MedEdge 2.0? Click here