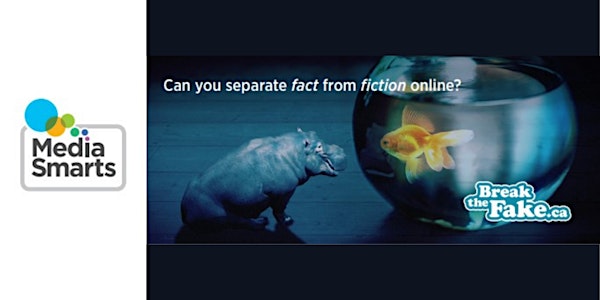 Media Literacy Week - Break the Fake: How to tell what's true online
The Break the Fake: How to tell what's true online workshop will teach audiences four quick, easy steps they can take to spot misinformation
About this event
About Media Literacy Week:
Media Literacy Week (MLW) is an annual event promoting digital and media literacy across Canada. Schools, libraries, museums and community groups organize events and activities throughout the week.
In 2021, we're celebrating each of the first five days of MLW by highlighting one of five media literacy themes - use, understand, engage, access and verify.