Description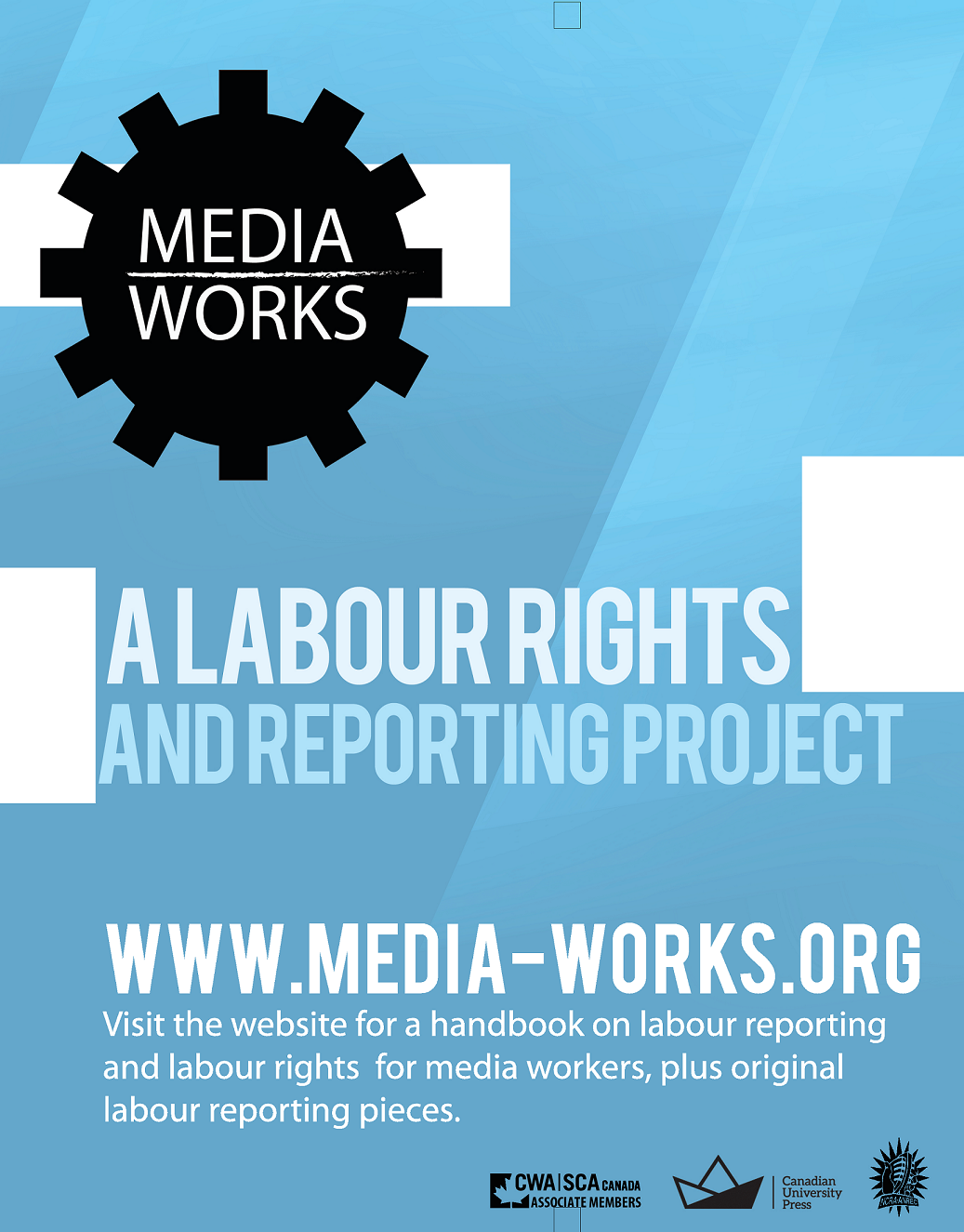 Join us a free event to celebrate the launch of Media Works - A Labour Rights and Labour Reporting Project
The evening will feature labour reporting articles, audio documentaries and graphic journalism pieces commissioned for this project.
There will be free snacks and drinks, and free copies of the handbook.

Join us for a moderated discussion with contributors to the project:
Haseena manek, one of the writers of the handbook, on why we created a guide to labour reporting and media worker rights, and how it will be useful to all types of media workers.

Maggie Reid, a Ryerson University student, on the barriers to accessing careers in journalism and the role of community media in training journalists.
Arman Aghbali, a contributor to The Scope, Ryerson's radio station, on the labour issues int he world of Canadian IT startups.

Sara Tatelman, a freelance journalist, on the role and responsibility of journalism schools in promoting internships.
Errol Salamon, a PhD candidate in communication studies at McGill University, on how freelance journalists in Canada have been collectively organizing against rights-grabbing contracts.
The discussion will be moderated by Sharmeen Khan, a long-time community media creator.
Find out more at www.media-works.org

Media Works is a project funded by CWA Canada Associate Members, and done in collaboration with the National Campus and Community Radio Association (NCRA) and the Canadian University Press (CUP).
Co-Presented by Mayworks Festival of Working People and the Arts - check out the full schedule at www.mayworks.ca