Description
MediaTech Institute and Ableton are proud to be collaborating for a special three part series of free workshops aimed at fueling your creativity and expanding your musical knowledge. Each month will explore a different part of the music making processing featuring a new guest presenter.
October 6th - Performing with Live 10 and Push 2 w/ Robert Trusko

ENDED: September 8th - Studio Production with Live 10 and Push 2 w/ Malex and Oktober1st
ENDED: August 4th - Sound Design with Live 10 and Push 2 w Certified Trainer Will Doggett
On October 6th, join bassist and composer Robert Trusko for a free workshop focused on performance techniques unique to Live 10 and Push 2. This is the event will help you grow your project from studio to stage in a step by step process. Robert Trusko will be demonstrating and discussing methods to use Live 10 and the Push 2 in performance. Demonstration will include his bass, voice, pedals, and Push 2.
Topics covered in this clinic will include:
Defining Your Mission
Organizing Live Sets
Selecting Equipment (Computers, MIDI Controllers, Audio Interfaces)
Efficiency on Stage (MIDI sync, Link, and ClyphX)
Performance Techniques (Musical Safety, Improvisation)
Push 2 (Finger drumming, Chords, Looping, Layering)
This event is all ages, free and open to the public. Come early to meet new members of your music community and grab some free pizza.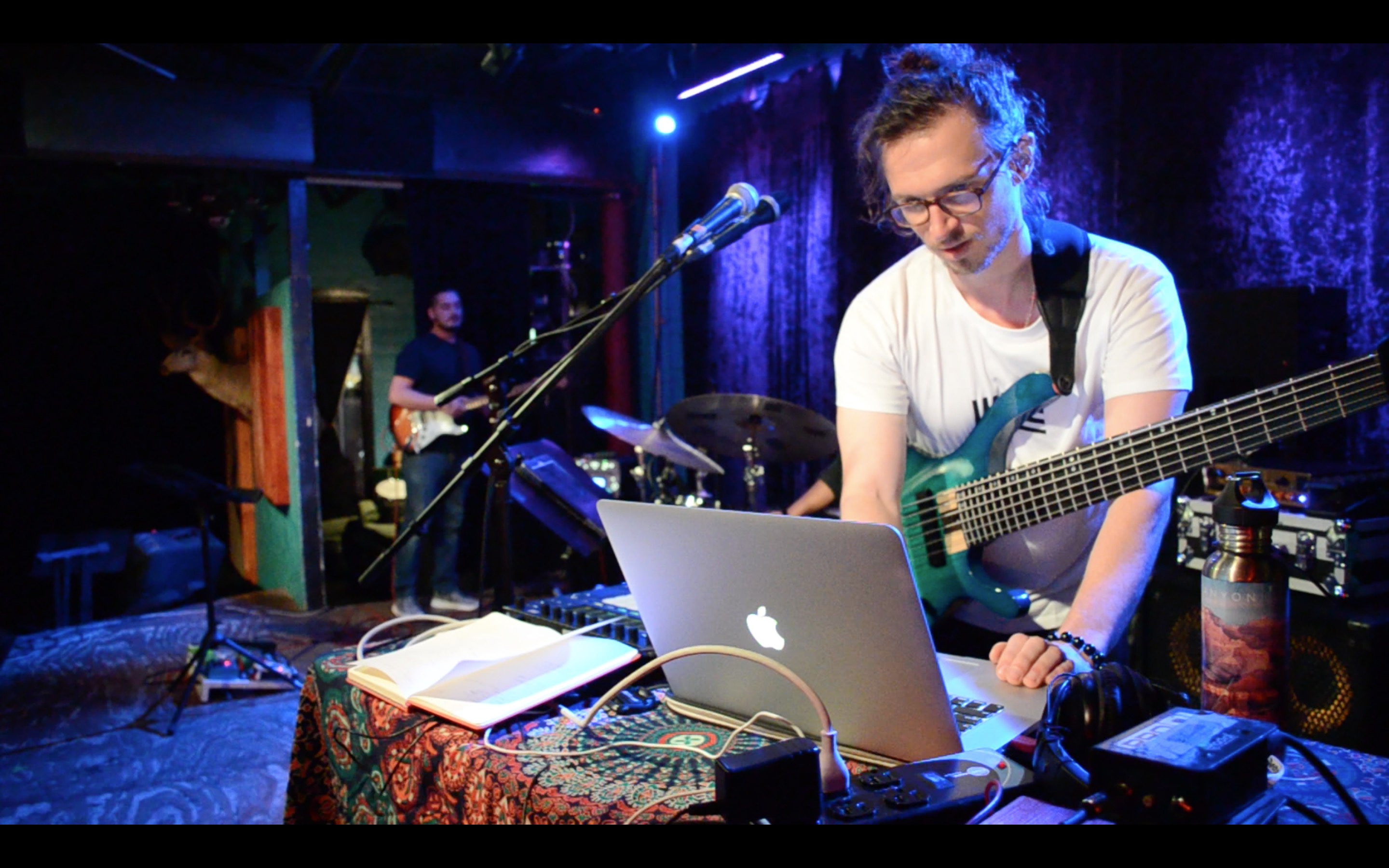 Robert Trusko is a bassist, composer, and producer based in Dallas, TX. Robert uses Ableton Live and Push 2 in his own music, and for a wide variety of freelance work, including film scores, live performances, mixing, and recording. Robert is currently working on his debut release titled "First Light" to be released later this year. He earned his Masters Degree in Music Composition at the University of North Texas."