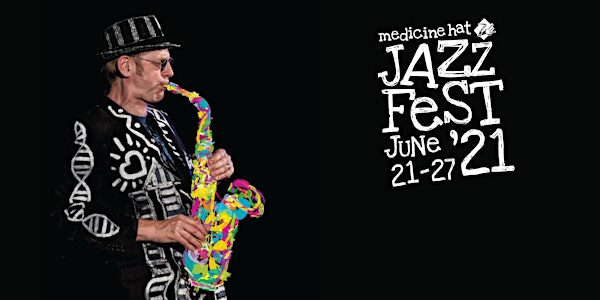 Medicine Hat JazzFest 2021
Medicine Hat JazzFest On-Line festival.
About this event
The 2021 Medicine Hat JazzFest presents:
Eight events featuring jazz musicians from around the globe,
including Wil Campa, Carol Welsman, Caity Gyorgy, Jeremy Ledbetter, The Dino Martinis, and more.
Visit our web site for full details:
Medicine Hat JazzFest Web Site
Utilizing a Zoom format, with a focus on the hightest quality audio and video experience, plus interaction with the artists and audience members.
This year the Medicine Hat JazzFest celebrates 25 years of promoting jazz!
And it's Free!
We are not charging a ticket price. We are opening our festival up to anyone from anywhere.
We will gratefully receive any donations to help off-set costs and keep the Medicine Hat JazzFest going strong until we can get together again.
Or at any JazzFest event, or through our web site at https://medicinehatjazzfest.com.
Once you have registered, you will be sent a link that will give you access to all JazzFest events.