Meditation Retreat - Michele McDonald and Jesse Maceo Vega-Frey 2019Aug23ss...
Description
This is a 9 night silent residential retreat from Aug 23, 2019 to Sept 1st 2019 with Michele McDonald and Jesse Maceo Vega-Frey.
This retreat is for experienced practitioners who have at attended at least four 7 night (or more) residential retreats.
---
Vipassana meditation (Insight or Mindfulness practice) is the moment-to-moment investigation of the mind/body process through calm and focused awareness. As insight deepens, wisdom and compassion arise, slowly untangling our hearts from deep seated patterns of greed, hatred and delusion.
This residential silent retreat is for experienced meditators. Meditation instruction is provided, emphasizing mindfulness and lovingkindness practices. Sitting and walking meditation sessions are alternated. Individual check-ins with the teachers will be offered on alternating days along with daily question and answer periods.
---
Financial Assistance: Financial assistance (50% reduction in fees) is available for this retreat. Please apply by email to registrar@bcims.org . Please apply by February 9th, 2019 as funds are limited.
BCIMS Cancellation Policy.
Up to 30 days before: full refund less cancellation fee of $50
Up to 8 days before: full refund less cancellation fee of $100
7 days or less: No refund
Accessibility: Please specify any special needs or accommodations in the "Requests" section of the registration form.
Ridesharing: The information collected during registration regarding ridesharing will be distributed by email to all interested retreatants about four weeks prior to the retreat. Each individual is then responsible for directly making any ridesharing arrangement.
Fees: cover retreat organizing costs, accommodations and meals only. Voluntary donations (dana) for the teachings may be given at the retreat.
---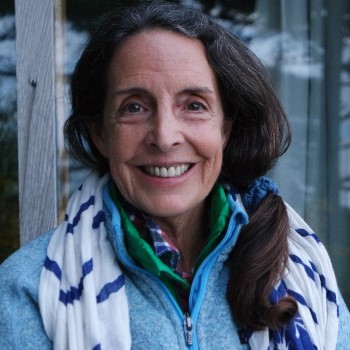 Michele McDonald co-founded Vipassana Hawai'i in 1984 with Steven Smith. She has taught Insight meditation for thirty two years. Beyond her commitment to the Vipassana Hawai'i Sangha, she teaches extensively throughout the United States, in Canada, Burma, and various locations around the world. Michele has been a quiet pioneer having being the first woman to teach a formal retreat in Burma, side-by-side with a senior monastic figure, Sayadaw U Lakkhana, Abbot of Kyaswa Monastery. Having worked with a wide range of Asian and Western teachers, Michele is most inspired by her practice with Dipa Ma and Sayadaw U Pandita and more recently in Burma with the Mya Taung Sayadaw. She appreciates teaching at many levels of practice and has enjoyed teaching three-month retreats for experienced students as well as developing meditation retreats for youth. Her style of teaching emphasizes helping individuals find entry points into stillness that are natural for them. She encourages an understanding of the path of insight and a gentle strengthening of mindfulness and concentration so that, ultimately, people can access the peaceful depths of their experience in every moment. Michele is thrilled when students begin to love their practice as their own.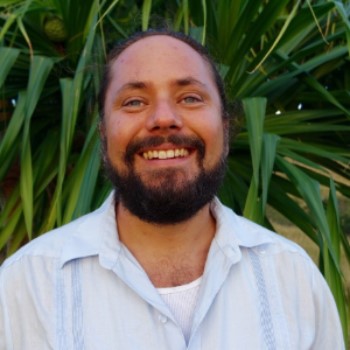 Jesse Maceo Vega-Frey moved to the Island of Hawai'i in 2011 to serve as key support for the Hawai'i Island and O'ahu sangha. As a teacher of Vipassana (insight) meditation within the broader context of the Theravadan Buddhist tradition, his teaching aims to inspire the skills, determination, and faith necessary to realize the deepest human freedom. A student of Michele McDonald, his approach is rooted in the tradition of Mahasi Sayadaw of Burma and encourages an exploration of the relationship between ethics, insight, and action. He is the resident teacher for Vipassana Hawai'i and teaches around the world. Jesse was a co-founder of The Stone House, a center for spiritual life and social justice in Mebane, NC and was a board member of the Buddhist Peace Fellowship for several years.