Meditation Retreat with Anushka Fernandopulle Non-residential apr25pond
About this Event
Saturday 9AM-5PM, Sunday 9AM-4PM
Registration before start of event required. No at the door registration. If you are unable to register online, please contact registrar@bcims.org.
Spring Cleaning for the Mind and Heart
Spring can be a good time to clear out clutter and debris from the closet, house, yard.....and also from the mind and heart!
We will spend the weekend examining the contents of our mind and heart, learning about our relationship to that which is arising, and setting wholesome intentions for our lives. Come join us to engage in Buddhist practices that can be tools for exploration of our inner and outer life. All are welcome.
Cancellation Policy: For cancellation up to the friday before the retreat, the registration free will be refunded less $25. No refunds on the day of the retreat. To cancel, logon to eventbrite with your email address. go to your tickets for this event and click on request a refund.
Ridesharing: The information collected during registration regarding ridesharing will be distributed by email to all interested retreatants 7 days prior to the retreat. Each individual is then responsible for directly making any ridesharing arrangement.
Teacher Dana: Fees cover retreat organizing costs only. Voluntary donations (dana) for the teaching may be given at the retreat.
Financial Assistance: The full weekend fee of $95 allows us to continue to offer these retreats. To assist with this retreat being available to all who are interested, BCIMS offers a reduced fee of $50 for young adults under 30 and those on low incomes. If you have questions or require additional financial assistance to attend this retreat please contact the organizer.
Volunteering: Are you interested in helping us continue to offer these retreats - join our volunteer team. Learn More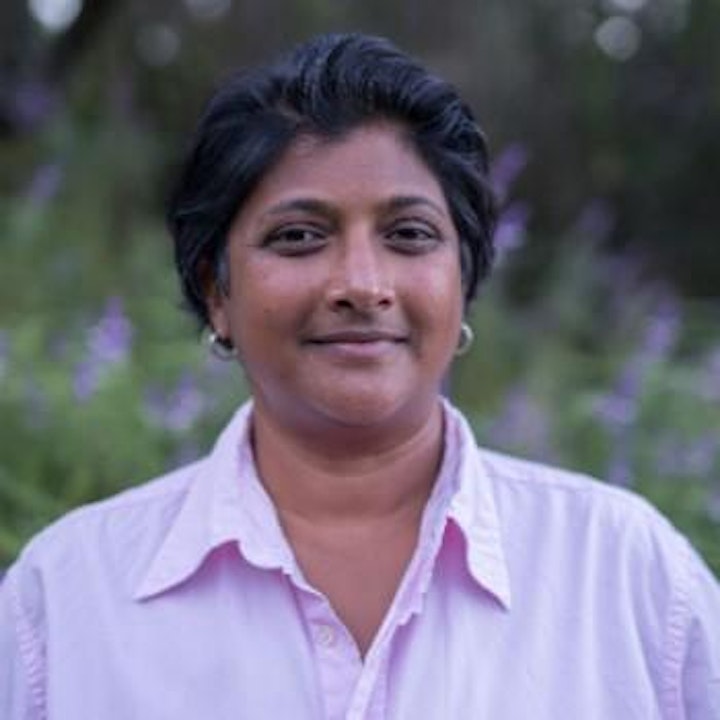 Anushka Fernandopulle has trained for over 30 years in the Theravada Buddhist tradition in the U.S., India and Sri Lanka and teaches retreats and workshops around the globe. Her teaching is informed by nature, creative arts, political engagement, innovation and modern urban life. Anushka is on the Teacher's Council at Spirit Rock Meditation Center in California. She lives in San Francisco and also works as a leadership coach and management consultant, influenced by a BA in anthropology/religion from Harvard and an MBA from Yale.