Meditation Workshop with Dany Lyne December 2016
Sat, 3 December 2016, 10:00 AM – 2:00 PM EST
Description
Step into your Sacred Tree!

Begin, expand or deepen your knowledge and practice of meditation. Considered the most important yoga technique, meditation is an invaluable tool to cultivate harmony on all levels: physical, emotional, mental and spiritual.
Dany Lyne will help you to imagine and engage in the process of meditating and living with awareness to offer yourself the healing gifts of inner peace, concentration, insight, presence, clarity and equanimity. Join us to stimulate the life-affirming connection from your heart centre to the earth (YIN) and the heavens (YANG).

This workshop will include a group healing circle, meditation instruction and practice as well as visualization aids to help you cultivate presence on a daily basis.
---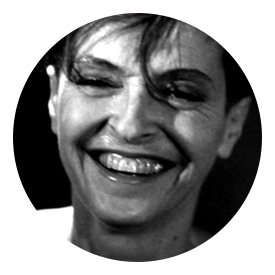 Dany Lyne uses the embodiment of high-frequency energy to activate full human potential. Her method ignites a new approach to living in creative genius and personal freedom through capturing and enhancing Loving Kindness and compassion in the four bodies: physical, emotional, mental, and spiritual. She draws from her experience as a trauma intuitive and CranioSacral therapist, studies with indigenous healers in Africa and Central America, insights during meditation and her personal passion for stimulating her clients' connection to the life force. Her greatest joy is sharing her discoveries with others.
---
Preparing for the Workshop


It is recommended not to eat one hour before class.
Aim to avoid caffeine, alcohol, recreational drugs, chocolate and sugar in the 24 hours before class. Your energy fields will be more receptive to the healing energy offered to you during Dany Lyne's healing circle.
Bring a light lunch.
We provide meditation cushions for the class. Bring your own for optimal comfort if you have a favourite cushion.
Bring a yoga mat if you own one. There are some yoga mats in the space.
Wear comfortable clothing suitable for long periods of sitting and gentle stretching.
Bring layers to adapt to room temperature and sudden hot or cold sensations due to energy shifts and healing in our four bodies.