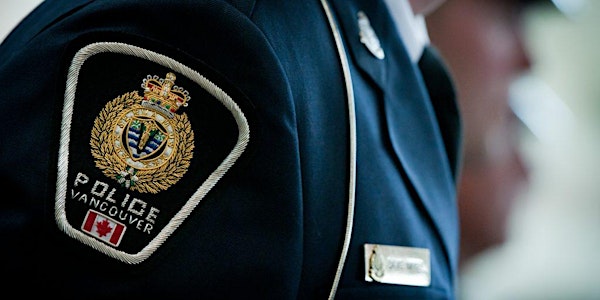 Meet a Recruiter - June 11th, 2023
Meet a Vancouver Police Recruiter
By Vancouver Police Department
About this event
Have you exhausted your efforts to find the answer to your question on our JOINVPD.ca webpage?
Have you attended our in-person Information Session or watched a pre-recorded Session from our JOINVPD.ca webpage?
Do you have a specific question about applying with the VPD that you can not find the answer to anywhere?
Are you looking for guidance on how to make yourself a competitive applicant?
Do you wish there was a way you could get those questions answered?...
Then book a 20-minute Virtual ZOOM session with one of our Recruiting Detectives. Please note times are in Pacific Stand Time!
***PLEASE ONLY BOOK AN APPOINTMENT IF YOU ARE 100% ABLE TO KEEP YOUR APPOINTMENT.***
***There is an opportunity to have an In-Person One-on-One with a Recruiting Detective or Sergeant. In that case, first book the virtual time slot here that works for you. Next, email Detective Wes Jordan at wes.jordan@vpd.ca requesting to have your virtual session switched to in-person . In the email subject line, please write "REQUESTING: IN-PERSON MEET A RECRUITER".
***PLEASE ONLY BOOK AN APPOINTMENT IF YOU ARE 100% ABLE TO KEEP YOUR APPOINTMENT.***
***If you have any issues logging in to ZOOM, contact Det. Jordan at 604-717-5787***