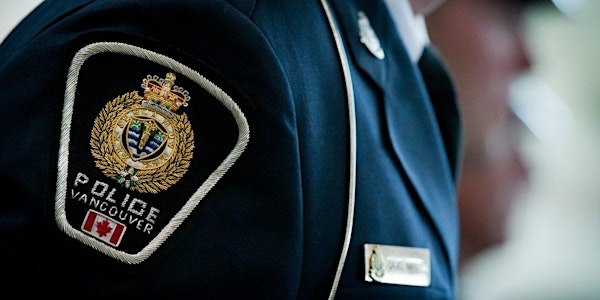 Meet a Recruiter Virtually- August 27th, 2022
Meet a Vancouver Police Recruiter
About this event
Have you exhausted your efforts to find the answer to your question on our JOINVPD.ca webpage?
Do you have a specific question about applying with the VPD that you can not find the answer to anywhere?
Are you looking for guidance on how to make yourself a competitive applicant?
Do you wish there was a way you could get those questions answered?...
Then book a 20-minute Virtual ZOOM session with one of our Recruiting Detectives.
***There is an opportunity to have an In-Person One-on-One with a Recruiting Detective. In that case, first book the virtual time slot here that works for you. Next, email Detective Andrea Dunn at andrea.dunn@vpd.ca requesting to have your virtual session switched to in-person . In the email subject line, please write "REQUESTING: IN-PERSON MEET A RECRUITER".
***PLEASE ONLY BOOK AN APPOINTMENT IF YOU ARE 100% ABLE TO KEEP YOUR APPOINTMENT.***
***If you have any issues logging in to ZOOM, contact Det. Olver at 604-717-8754***