Meet and Greet Fundraiser for Charmaine Williams
Join us! To support an inspiring political leader Charmaine Williams.
About this event
You are invited to join us Dec 13th for an exclusive gathering of IWB Chapter in Brampton -- Immigrant Women in Business. Enjoy a few exciting hours of Networking & Empowerment! We strive to welcome all - especially important place for immigrants. (Both genders are welcome)
This is a fundraising event for Charmaine Williams Brampton Councillor Ward 7 & 8.
We need your help. Together, we can have better politics.
6.30pm: Mix and mingle
7.30pm: Speech by Charmaine Williams
7.45pm: Discussion, Q&A, networking
Tickets are $25 / person which includes dinner and tea /coffee. Please RSVP to Anshu Khurana khuranaanshu5@gmail.com or Svetlana Ratnikova 416.824.0015
At the end of the evening we will ask for some funds to help support her campaign (The usual amount is $10 -20 per person)
Charmaine Williams - first black woman to win a seat on Brampton city council. She has been a member of the Bramalea community since 1981. As a homeowner and proud mother of five beautiful children, she knows the challenges that Brampton residents face and understands the need to build a better Brampton for all families, seniors and small business owners. Charmaine's beliefs, values and courage to advocate for people are shaped by her professional and personal experiences.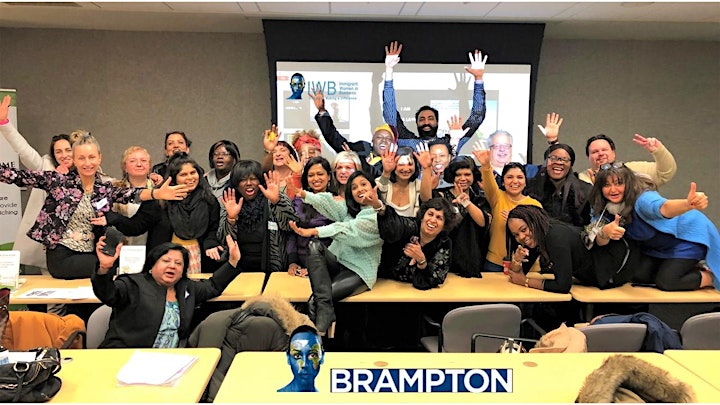 Organizer of Meet and Greet Fundraiser for Charmaine Williams
IWB is a non-profit social enterprise association. IWB specializes in integrated multicultural joint ventures that help organizations, governments and private corporations engage and connect with Canada's diverse ethno-cultural communities to build profile and brands. Our members are committed to improving the world through positive leadership, compassion and dedication to learning, growing and giving. http://immigrantwomeninbusiness.com