Come and enjoy an evening of lite chat, a little bit of mix and a lot of laughs!
About this event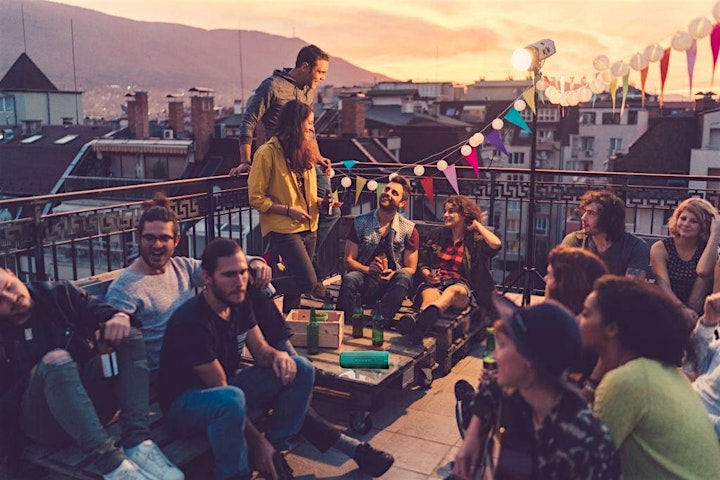 MEET & MINGLE
Free ~ on Zoom!
Of course, I will be there to make sure everyone gets acquainted and has a great time.
We have really fun round robin questions and icebreaker games so, we can get to know each other better.
Bring a smile, a warm heart and maybe a yummy beverage.
Let's meet some new people and make wonderful connections.
We always have a great turnout and the energy is amazing.
Every time I host this event I have such a good time. It is so much fun for me and it's really a pleasure to share it with all of you. I just love it!
~ Cynthia XOXOXO
-----------------------
After the Meet & Mingle I will be hosting an Online Dance Party. It's free and you're invited too!
Check out all my events.
*** ONLINE DANCE PARTY *** (FREE on ZOOM)
Fridays & Saturdays 9:00 pm EST to 1:00 am EST
*MEET & MINGLE* (FREE on ZOOM)(Music party afterwards!)
Fridays & Saturdays 8:00 pm EST to 9 pm EST
** COCKTAIL HOUR ** & Lite Chat - (FREE on ZOOM) - (Music party afterwards!)
Fridays & Saturdays 8:00 pm EST to 9 pm EST
**COUNTRY MUSIC PARTY** Chat, Dance & Make New Friends. (Free on Zoom)
Sunday March 14, 2021
*COUNTRY MUSIC & Classic Rock* Music Party, Dancing & Friends. Free on Zoom
Sunday March 28, 2021