Description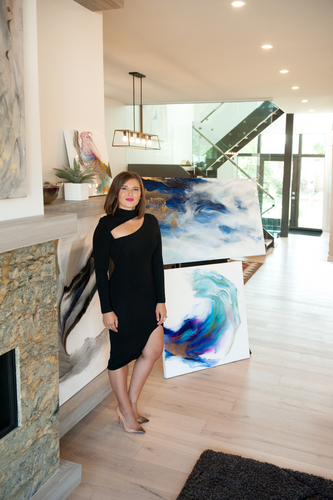 Meet the Artist behind Modern Emulsions - Magda Assaf
From uncreative beginnings (B.Sc. Biochemistry, B.Mgt. Finance, CMA, and a 10 year analytical career), an unexpected spark ignited in late 2015. Suddenly, the urge to connect with the community, the need to create, and the need to be free, set ablaze a series of events, starting with leaving the corporate world, and entering the unknown. Within months, painting became a constant, and creation took a hold of daily life. By summer 2016, Modern Emulsions was born.
Join us to learn more about how Magda found the courage to break away from the typical 9-5 and follow her artistic dreams. Be the first to experience the debut of a brand new series of artwork launching in the space, the opportunity to purchase an original piece, and have access to special one-night-only pricing.
Event begins with a talk by the artist at 7:15pm, followed by a short Q&A from the attendees.
Small bites and champagne will be served at 7:45pm (included).
Wine and other non-alcoholic beverages will be available for purchase.