MEET THE ARTISTS - is an interactive, live Flyingbow Zoom Concert Event where you have the opportunity to hear directly from our artists.
About this event
FEATURING: OKAMA (Ontario) and Matt Macleod (Ontario).
HOST: Trevor Dick, Executive/Artistic Director of Flyingbow.
* For best sound and image, make sure you have a good WiFi connection*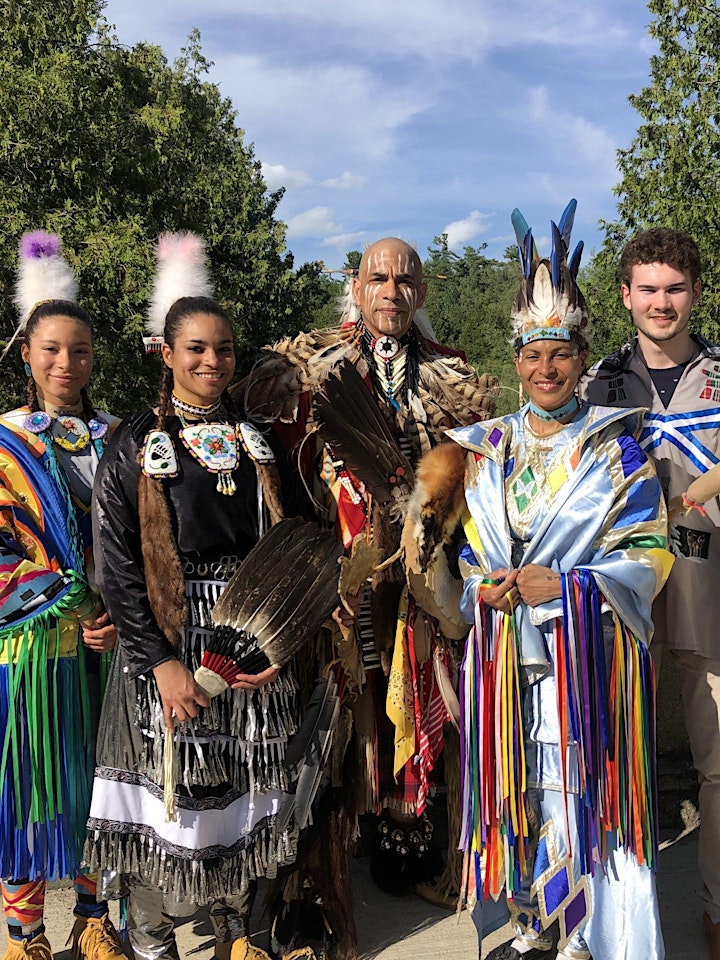 OKAMA - The indigenous worship band OKAMA was founded in 2010 by First Nation leaders Dr. Gerard Roberts, traditional name (Abouyou), of the Karina nation, and his wife Peta-Gay (Tayaliti) Roberts of the Taino/Arawak First Nations.
Okama is a Taino word meaning 'listen' or 'hear'. When Gerard, Peta-Gay, and their two daughters Gesse-Lea (Ouellechi), and Israel-Rain (Malacaya) released their debut album Sacred Fire on October 31, 2010, the band OKAMA was birthed.
As 'contextual' followers of the Jesus way, the Roberts encourage individuals to worship Him as Creator in the context of their redeemed cultural identity, as He intended. As a family they endeavor to walk in the ancient paths as people of the Good Mind, restoring the teachings that have revealed the Creator of All to the Host peoples of the Americas for centuries.
OKAMA's simple music style smoothly blends the ancient resonance of the human voice, wind flute, rattle, and drum with keyboard, violin and cello, creating a synergy with other musical groups in fusion settings.
MATT MACLEOD - Everything and everyone has a unique story, and when shared in song or word, is a powerful expression of who you are.
Born and raised in Waterloo, Ontario, Matt Macleod grew up in a musical household and started drumming before he could walk. In addition to music, he loved telling and hearing stories, and would spend hours memorizing and recounting them to anyone who would listen.
Not much has changed. Today, he continues to nurture his love for music, master his skills as a musician and producer, and steward these gifts for the Kingdom. Matt specializes in hip-hop, R&B, modern worship, and spoken word production, though his work as a drummer has extended into jazz, gospel, folk, indigenous, and alternative rock. His musical adventures have brought him across Canada, the United States, and South America.
Matt's joy for storytelling, especially through music, also continues to grow. Jesus' ministry was done through stories, and Matt seeks to follow as a storyteller through his work as a music producer and drummer.
As the world moves more and more online, Matt's heart is to connect with people where their attention is: online! His Flyingbow project involves a partnership with Power to Change's House of Worship Ministries, where he will be working with both Flyingbow and House of Worship artists to produce and release original music that is specifically targeted at various online communities. His goal is to build relationships with people in these communities using music and the arts, engaging them with love and hope and allowing the Holy Spirit to work in their lives.