Description
Meet the Funder Webinar - ONLINE EVENT
The Rogers Group of Funds is seeking bold, diverse Canadian doc projects! On June 18, join us for an engrossing Meet The Funder webinar with Executive Director Robin Mirsky. Find out what projects they want to fund, their plans for the future, and what you need to know about their Documentary Fund (deadline Aug. 15).
The Rogers Group of Funds provides groundbreaking support for Canadian film & television projects, through their multi-million-dollar funding & interim financing streams. Over four decades, they've channeled more than $500 million into 2,000 Canadian productions. Their exceptional track record includes award-winning, globally viewed documentaries like Watermark, Migrant Dreams, and Let There Be Light.
Now, they're searching for audacious, distinctively Canadian documentaries from first-time filmmakers and doc veterans alike.
Don't miss this exciting, behind-the-scenes look at one of Canada's leaders in documentary film funding.

---


Robin Mirsky - Executive Director, The Rogers Group of Funds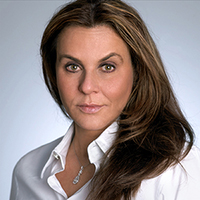 Robin Mirsky is Executive Director of the Rogers Group of Funds. Robin joined Rogers Communications in 1989.
She is responsible for the Rogers Group of Funds, which includes the Rogers Telefund, a $32 million interim financing fund for Canadian independent productions, the Rogers Cable Network Fund, an $8 million equity investment fund for Canadian television and the Rogers Documentary Fund, a $2 million Fund that awards grants to Canadian independent documentary filmmakers. Collectively, these funds have provided more than $500 million in funding for Canadian independent productions.

Robin also sits on a number of industry related Boards such as the Banff World Media Festival and the Canadian Film Centre. She is currently co-chair of the Board of Hot Docs Documentary Film Festival in Toronto and a member of the Academy of Canadian Cinema and Television's Board of Directors.


Nicolina Lanni - Moderator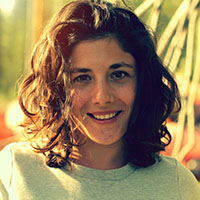 Nicolina Lanni is a Toronto-based filmmaker. She started in public radio in 2007 at the CBC but shortly thereafter turned to broadcast television. Her work as a director and producer include programming for The History Channel, Discovery Channel, National Geographic, NHK, SBS, Global Television and more.
Lost & Found was her first feature length documentary which screened around the world and aired on 4 continents. Her latest 6-part documentary series The Eleven will air on A&E this Fall. Nicolina has a B.A. in Women's Studies and Dramatic Arts from Brock University and a Masters in Journalism from Carleton University. She co-runs Frank Films - a boutique production company and she co-founded and co-runs the Toronto chapter of Film Fatales a global collective of female filmmakers who meet monthly to help foster more work by and about women.
---
Co-Presenter

Presenting Partners:





Presenting Supporter:



Producers Exchange Presenting Supporter: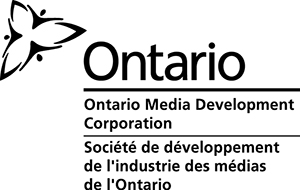 ---