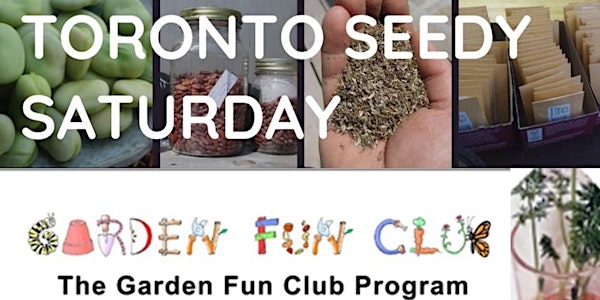 Meet the Garden Fun Club
Learn about a great resource for parents to get their kids involved in fun gardening activities to do at home.
About this event
Join artist, author and gardener Sayeh Dastgheib-Beheshti as she introduces educators, parents and caregivers to her guide to gardening activities for kids. Sayeh will walk you through her book and give tips for projects such as sprouting mung beans, growing from veggie scraps and growing native plants from seeds.
You'll receive a free PDF copy of Sayeh's book when you register and free native seeds after the workshop.
You can also enter a draw ( @sayehsunstudio on Instagram) for two 1-year memberships to North American Native Plant Society ( valued at $25 each)
If you're looking for fun and easy experiential gardening projects that engage and motivate children to understand the true value of the nature that surrounds them, this is for you!
See Sayeh's website and Etsy page
There are more webinars, Q&A sessions and resources at www.seedysaturday.ca/toronto