An expert panel and ideation workshop to explore opportunities for net-zero innovations.
About this event
In response to our federal Clean Canada plan to be net-zero carbon emissions by 2050 and BC's legislated 80% reduction target, considerable efforts must be made by governments, academia, and private sector to create, find and implement innovative solutions to reduce atmospheric carbon. The Cascadia region, with its wealth of clean energy assets, nature-based carbon capture opportunities and culture of environmental stewardship is well-poised to be a North American leader in this effort.
The University of Victoria, Canada's Digital Technology Supercluster and the Cascadia Innovation Corridor have teamed up to welcome you to join this virtual event to engage in an expert panel and ideation workshop to discuss these challenges and the related opportunities.
AGENDA
12:00 PM PST: Territorial Acknowledgment
Dr. Cynthia Milton (University of Victoria)
12:03 PM PST: Welcome from the City of Victoria
Mayor Lisa Helps (City of Victoria)
12:07 PM PST: Opening Remarks
Bill Tam (Digital Technology Supercluster)
Greg D'Avignon (Cascadia Innovation Corridor)
12:13 PM PST: Expert Panel Discussion
Moderator:
Panel Members:
1:00 PM PST: Context for Ideation Session
1:05 PM PST: Ideation Session
Track #1: Net Zero Buildings and Infrastructure
Track #2: Clean Energy and Smart Usage
Track #3: Nature-based Solutions for Decarbonization
1:45 PM PST: Summary of Ideation Outcomes
1:58 PM PST: Closing Remarks
Evgueni Loukipoudis (Digital Technology Supercluster)
The expert panel discussion will explore:
Why the design of new buildings and renewal of existing buildings is a strong candidate for decarbonization
How data, information technologies, codes and standards, evidence-based policymaking and performance measurement and verification work together
How institutions and professions will evolve to embrace Cascadia regional strategies, building upon the world-class leadership of our cities (Vancouver, Victoria, Saanich, Seattle, Portland)
How to democratize energy production, storage and transportation to support zero-carbon, intermittent energy supplies
How to best use our natural resources in carbon capture and turn this into an economic advantage of the region
The ideation session will have three concurrent tracks as follows:
Track #1: Net Zero Buildings and Infrastructure
Explore the transition from fossil fuels (direct and indirect) in buildings and infrastructure. It is one of the biggest challenges to meeting our target. The complexity centers around retrofit vs. new construction, how we can utilize new design technology and construction materials to promote net-zero carbon, and how to utilize digital technologies to support the transition.
Track #2: Clean Energy and Smart Usage
Explore how to build a new clean economy by incentivizing and enabling the move to clean energy, predicting and matching supply and demand, deploying negative emissions technology and using smart technologies to optimize loads aligned with zero-carbon supplies. We need solutions for all sectors and all geographies.
Track #3: Nature-based Solutions for Decarbonization
Explore how to leverage digital technologies to track the way we as humans affect the climate and the environment, and what tools we might use to build a network of stakeholders that collectively adopt sustainability practices through aligned incentives for Clean Growth. We can consider technologies and paradigms like digital twinning, data commons, sensors, earth observation, blockchain, DeFi (Decentralized Finance) and others.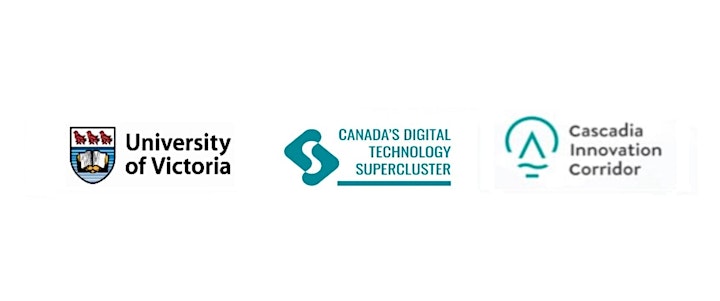 Organizer of Meeting the Net Zero Decarbonization Challenge